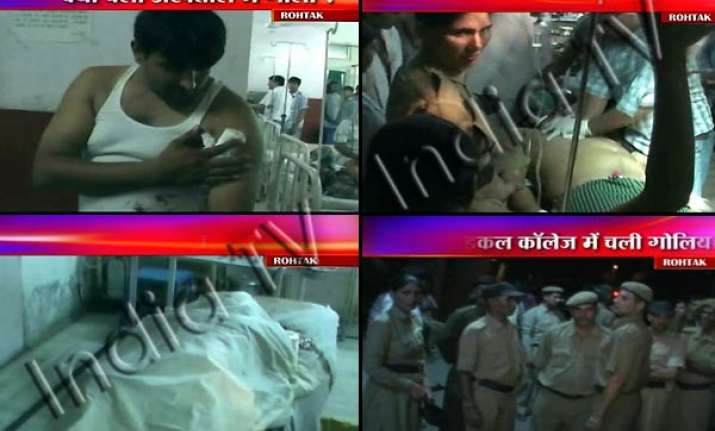 Rohtak, May 19: The Rohtak Police was caught napping on Wednesday when six assailants, four in a Santro car and two on motorbike, first shot and wounded a liquor trade Jai Bhagwan in Shamlo Kalan, and when he was taken to PGI Rohtak, one of the assailants entered the Emergency Ward late in the night and gunned down two persons, including a security guard.

The assailants fled with impunity, even as a police PCR was waiting outside the hospital. Four policemen on duty in the PCR have been suspended for inaction.

25-year-old Jai Bhagwan, a liquor contractor was returning home from Shamli Kalan, Jind, when the six assailants attacked him. Jai Bhagwan was critically injured. He was first rushed to the local Community Centre, from where he was referred to the PGI Rohtak. 

As doctors were treating Jai Bhagwan in the emergency ward, one of the assailants entered the ward carrying two revolvers and fired at two attendants- Praveen of Shadipur, Jind, and Sanjeev of Shamlo Kalan. Praveen died on the spot. 

As security guards tried to stop the assailant, the latter fired three rounds at a security guard Tejbir, killing him on the spot. He then fled from the hospital.

Both Jai Bhagwan and Sanjeev are in serious condition.

Security guards at the Pandit B D Sharma Post-Graduate Institute of Medical Science, Rohtak, said they had not been given even a stick for security.

Police commandos have been posted in the hospital after the incident.