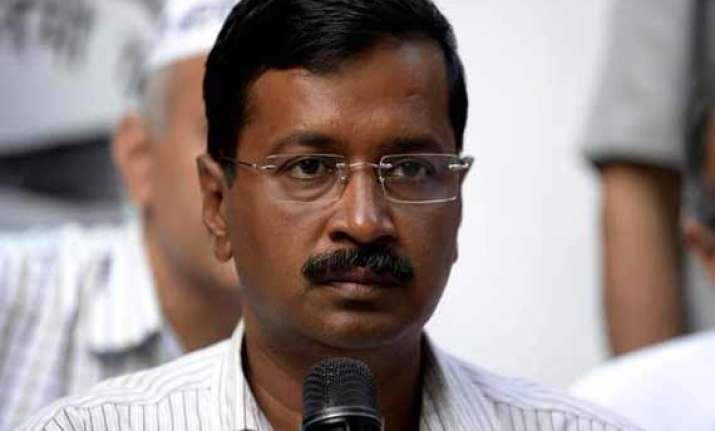 New Delhi: In an effort to regain his lost ground ahead of possible assembly elections in Delhi, Aam Aadmi Party chief Arvind Kejriwal today addressed a rally of auto drivers where he came out come in support of their grievances and promised to solve them if his party returns to power.
The rally at Ramlila Ground, seen as launch of AAP's campaign to woo its traditional support base, saw participation of all top party leaders who expressed confidence of coming back to power if fresh elections are held.
In his address, Kejriwal lashed out at the BJP and Congress of "not having any intention" to resolve people's problems in the national capital and promised the auto drivers his full support in their fight for redressal of grievance.  The former Delhi Chief Minister said that autos are being taken into custody for petty reasons and even for that the drivers have to shell out money.
"We will meet the Delhi Police Commissioner (BS Bassi) and Lt Governor (Najeeb Jung) and put forth a few issues. We will demand that any auto driver who is ferrying to have lunch or is retiring for the day should not be penalised.  "Other major issues like looking into the provision of 66/192A (of the Motor Vehicle Act) will be considered after we come to power," he said.
The auto drivers have been a key supporter base of the AAP and played a pivotal role in campaigning during the Delhi assembly election in December 2013 by sporting party flags and posters on their vehicles. However, his support base was weaning off after the Lok Sabha debacle and the rally was an attempt to send out a signal that the party still cared about them.