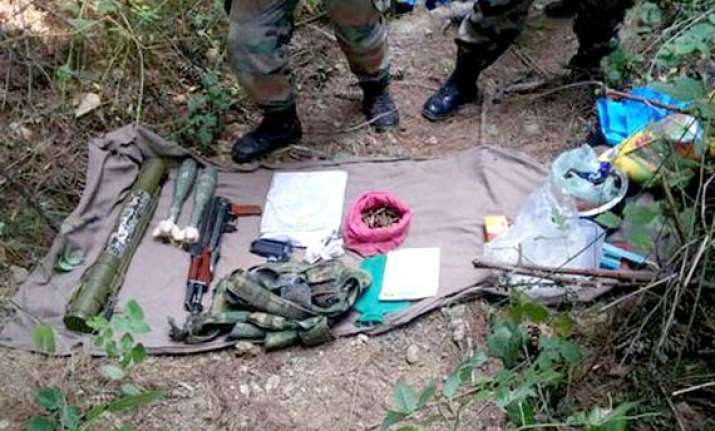 Srinagar: Army has seized a huge cache of arms and ammunition in Keran sector along the Line of Control (LoC) in Kashmir, where a 15-day long anti-infiltration operation was called off today.
Sixty-six weapons, including 23 AK 47 rifles, have been recovered during the over fortnight long operation against infiltrating militants in Keran sector, a defence official said.
"Five AK rifles, two pistols and 17 UBGLs were recovered during search operations in Keran sector today," a defence spokesman said.
General Officer Commanding in Chief of Army's Northern Command Lt General Sanjiv Chachra earlier in the day said that 59 weapons, including 18 AK 47 rifles, had been recovered.  
Besides, 14 pistols, one sniper rifle, 20 UBGL grenades, seven radio-sets and other war-like stores were also recovered along with some medicines and food items during the operation.  
The Army launched a massive anti-infiltration operation in Shalbhatti village in Keran Sector on September 24 after noticing a group of 30 to 40 militants trying to sneak into the Valley.