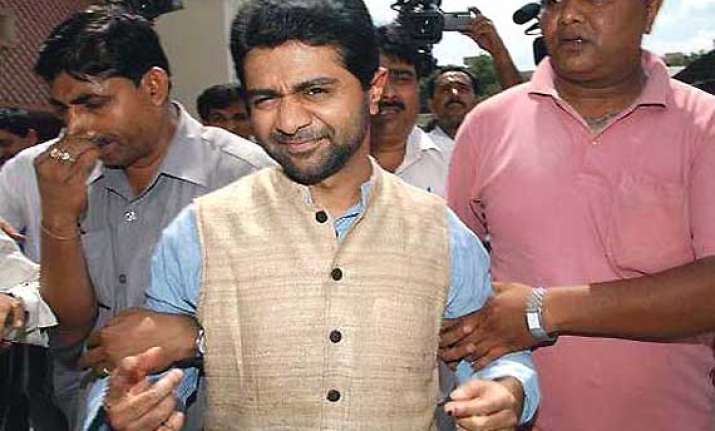 New Delhi, Jun 8: Arms dealer Abhishek Verma and his newly-wed Romanian wife were today arrested by CBI for allegedly receiving money from a Swiss arms company to delist them from the companies blacklisted by Indian government. 
Verma and his wife Ancia Neascu were placed under arrest this evening by CBI after they failed to give convincing answers to the investigation agency which registered a fresh case against him yesterday.
Verma, who had been earlier arrested by CBI in connection with alleged fake passport and leaking of secret commercial information from Naval war room to foreign companies, was called to the agency headquarters in the morning along with his wife.
The duo were extensively questioned by the sleuths regarding transactions of funds between Ganton India and Ganton USA, which are claimed to be his front companies, and about his business relationships with estranged associate C Edmon Allen who has leveled series of allegations against him with the US Federal Bureau of Investigation.  
CBI had booked Verma in a fresh case alleging that he took USD 530,000 from Rheinmetall Air Defence AG (RAD) on the promise that he would use his influence to stall blacklisting proceedings initiated by the government against it after the Ordnance Factory Board scam had surfaced.  
The two would be produced before a designated court tomorrow when CBI would seek his custody.
CBI also questioned the then Director of the Swiss defence company Mohinder Sahni and Arjun Arora whose houses were searched yesterday.