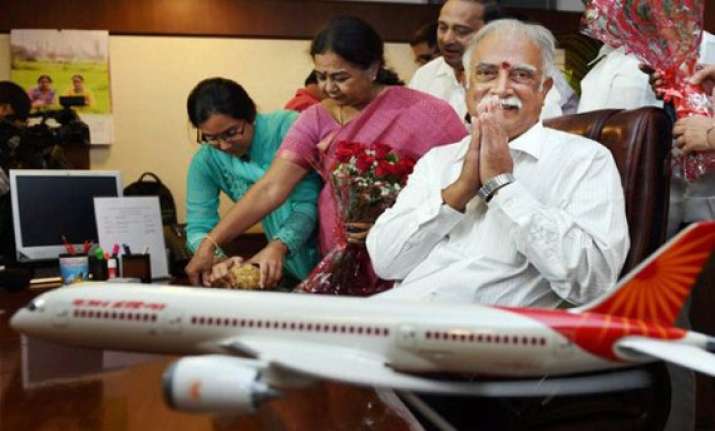 Mumbai: Slamming a DGCA directive to airlines to collect "donations" from passengers for cleanliness drive at airports and aircraft, the apex air travellers body today urged the aviation ministry to withdraw the decree at the earliest.
In a letter to Civil Aviation Minister Ashok Gajapathy Raju, Air Passenger Association of India (APAI) also suggested that such funds could be raised by adding a nominal amount of Rs 10-25 in the passenger service fee component, which is collected by the airport operators.
"We strongly believe that a small amount of Rs 10 or Rs 15 or Rs 25 may be asked to be collected by all the operational airports in the country as an additional surcharge in the passenger service fee component.
This amount will run into several crore and can be collected without causing any pain or inconvenience to any of the passengers," APAI president D Sudhakar Reddy said in the letter.  Observing that all airlines were "bleeding except one or two and they have accumulated losses of USD 10.6 billion in the past 7 years", he questioned, "is it fair to direct airlines to get involved in this movement when they are struggling for their own existence."
Reddy said the best way to raise funds towards the campaign would be to ask the airports, which cater to a large number of volumes in terms of passenger traffic, to collect it.
Terming the directive as "misguided", he said it must be withdrawn forthwith.
Noting that the airlines have also been asked to spread awareness about cleanliness campaign by making announcements on domestic flights and highlighting it through ads in boarding passes and even videos, the APAI chief said, "The regulator also wants airlines to adopt villages and call them for construction of toilets."
"We believe that except making announcements, the airlines should not be asked to get involved in this campaign in any other manner," Reddy said but termed Prime Minister Narendra Modi's Swachh Bharat campaign as a "noble cause".