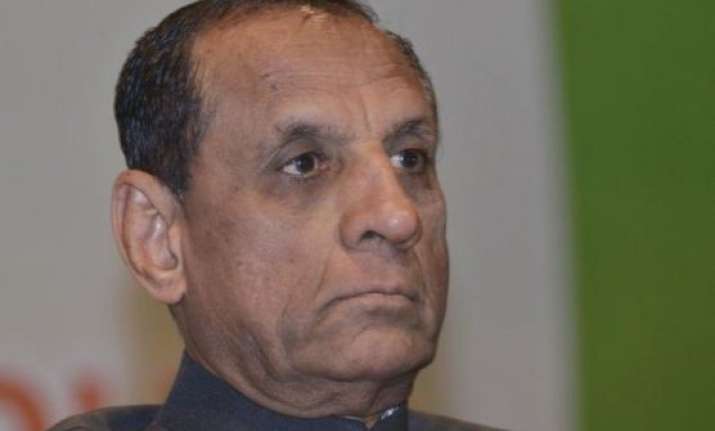 Hyderabad: The two Telugu-speaking states of Andhra Pradesh and Telangana should move ahead with a spirit of unity and brotherhood, Governor ESL Narasimhan said here today.
"If there is love and togetherness, it is strength," Narasimhan, the common Governor of both the states, said.  He was speaking at 'Alai-Balai', a traditional event showcasing the cultural heritage of Telangana, organised by BJP national vice president and MP Bandaru Dattatreya on the occasion of Dusshera festival.
The event was attended by Andhra Pradesh Chief Minister N Chandrababu Naidu, Telangana Chief Minister K Chandrasekhar Rao and leaders from BJP, TDP, Congress and TRS.  The Governor appreciated Dattatreya for organising the event for the last 10 years that brought leaders from all parties on one platform.
On the occasion, Naidu said Telugu-speaking people are one though they live in two states now.
He said he has the responsibility of seeking the development of both the states as Chief Minister of Andhra Pradesh and president of Telugu Desam Party (TDP) that existed in both the states.
Appreciating Dattatreya for organising the unique programme for the last 10 years, Chandrasekhar Rao said it brought together leaders from different parties and organisations.
The occasion saw Naidu and Chandrasekhar Rao hugging each other though they arrived at the venue at different timings.