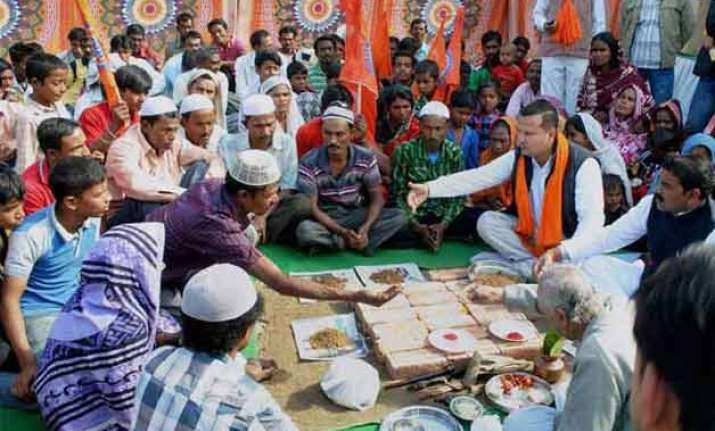 New Delhi: The Union Law Ministry has informed the Centre that it cannot bring an anti-conversion law as the matter exclusively lies within state's jurisdiction.
According to a report published in Hindustan Times, the law ministry told home officials that conversion issue was purely a state subject and the Union government had no jurisdiction to enact such a law. Its response came after home ministry officials had sought the view of the law ministry after the issue was raised in the parliamenta.
The union law ministry cited a 1977 Supreme Court judgment upholding the competence of the Orissa (now Odisha) and Madhya Pradesh assemblies to enact anti-conversion laws to maintain public order which is a state subject.
Sangh Parivar affiliated hardcore Hindu groups have been asking the government to bring a legislation to stop conversions of Hindus to other religions, especially to Christianity and Islam.
Sangh Parivar affiliate groups have been conducting ceremonies to re-convert those members to Hinduism calling it 'ghar-wapsi'.
After the ghar-wapsi program intensified and generated controversy, attracting criticism from all quarters, some of the BJP leaders and Union ministers said they were ready to bring in an anti-conversion law.
Home minister Rajnath Singh said while stressing for a need of debate on the controversial issue, "… we are only saying that there should be an anti-conversion law. There should be a debate over it. We must think on bringing an anti-conversion law."
Other than Odisha and Madhya Pradesh, Gujarat, Chhattisgarh, and Himachal Pradesh, too, have enacted law against conversions.