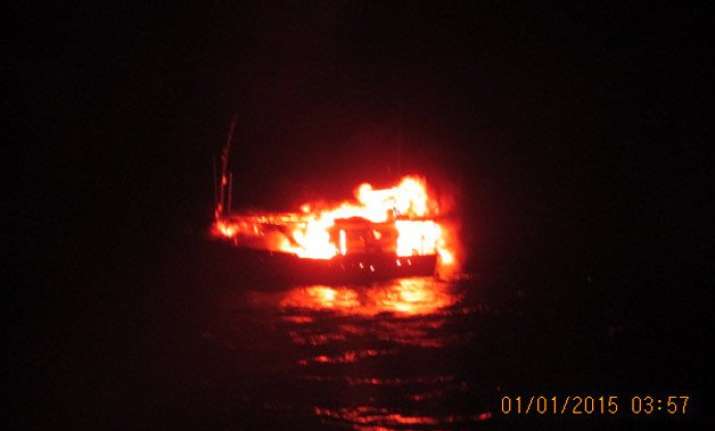 Panaji: The Indian authorities are keeping a tight vigil on a second suspected Pakistani boat near the maritime borders of the two neighbouring countries.
The search is on for the second boat, reports said, adding that it tried to mingle with the fishing boats on the Indian coast.
Earlier a Pakistani vessel, which had set off from near Karachi on the eve of New Year, turned into a ball of fire and sank after its occupants, believe to be four in number, set fire to the boat.
At least three aircraft monitored the boat, and it was intercepted by Coast Guard ships near the India-Pakistan maritime boundary, around 11.30 p.m. on December 31.
Sources said that the second vessel, which also came from Karachi, was spotted around the same time and that it had tried to escape attention but a Coast Guard aircraft managed to get its approximate location and its monitoring is under way.
An official confirmed that the Coast Guard are monitoring the second boat that came from Pakistan.
The Coast Guard and Indian Navy were alert since December 28 after receiving some intelligence inputs. On December 30 evening, a specific intelligence was received on location of two boats.