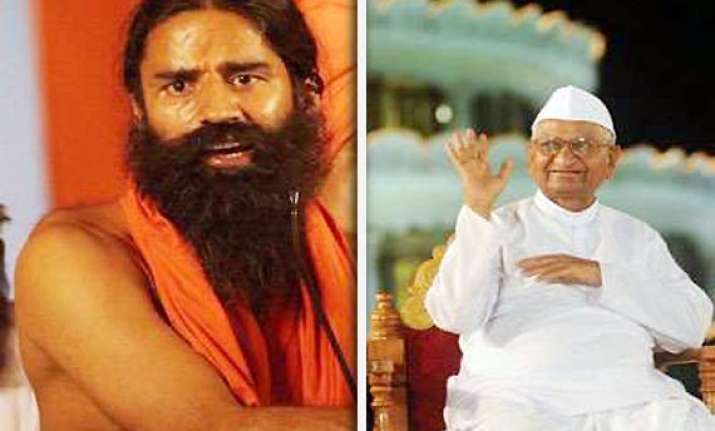 Nashik/New Delhi/Mumbai, Nov 24: Political leaders across the spectrum and social activists Anna Hazare and Swami Ramdev  today condemned the incident in Delhi where a Sikh youth Harvinder Singh slapped the Agriculture Minister Sharad Pawar.
 
NCP workers staged impromptu protest rallies in Nashik, Pune, Mumbai, Navi Mumbai and Kolhapur. They denounced the attack on their leader.
 
Speaking to media in his village Ralegan Siddhi, anti-corruption crusader Anna Hazare was given the news that somebody has slapped Pawar in Delhi. His initian reaction was:  'Slapped? Only one?"
 
Later, a guarded Anna Hazare said, people's anger over pricerise and corruption was justified, but in a democracy, it does not mean that people show take law into their hands. 'But the government should also think of ways to solve problems of pricerise and corruption."
 
Swami Ramdev also condemned the assault as "undemocratic and unconstitutional" but reminded that the government itself had  resorted to brute force to break his satyagraha at Ramlila Maidan.
 
Prime Minister Dr Manmohan Singh led Congress leaders to unequivocally condemn the assault.
 
BJP leader Yashwant Sinha clarified that he had made a remark about the possibility of people expressing their anger over pricerise, but condemned today's assault. Sinha said, the youth who assaulted Pawar was  a "publicity seeker".
 
"People's anger does not mean that somebody goes up and slaps a minister. All of you (media) know how people express their anger. It would be incorrect to link my remark with today's assault," he said.
 
Congress spokesperson Rashid Alvi said that such remarks by Yashwant Sinha belonging to the main opposition party do act as trigger to people like Harvinder who resort to such assaults.
 
Samajwadi Party chief Mulayam Singh Yadav condemned the assault but added that if the poor people face problems they will find ways to express their anger. 
 
National Conference chief Farooq Abdullah appealed to the media to check the identities of people who crowd around leaders.

"I agree it was a security lapse, but the media should also be careful", he said.
Prime Minister Manmohan Singh strongly condemned the assault on Agriculture Minister Sharad Pawar at a function here.

"The Prime Minister regrets the increasing tendency to take recourse to violent means to express disagreement," said a statement issued by media adviser to the Prime Minister.  S

ingh spoke to Pawar over telephone and enquired about his health.

In Ahmedabad, Gujarat Chief Minister Narendra Modi   condemned the attack on Union Agriculture Minister Sharad Pawar, saying that there was no place for such acts in the democracy.

"The attack on Sharad Pawar is condemnable and unfortunate. There is no place for such acts in democracy," Modi said, on twitter.