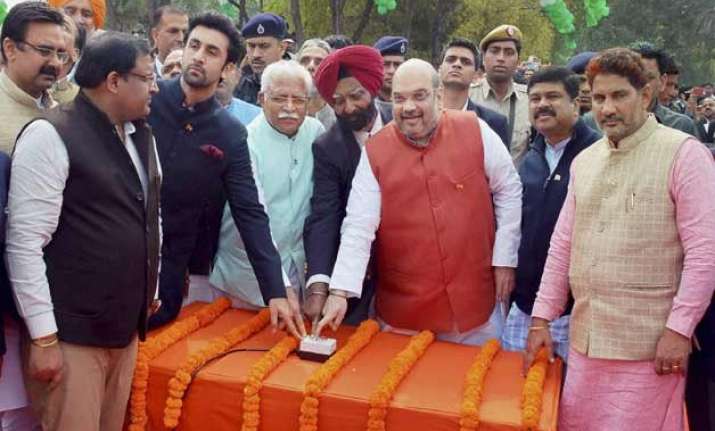 Faridabad: BJP President Amit Shah and actor Ranbir Kapoor unfurled the world's largest and tallest Indian flag in Faridabad on Tuesday.
The flag weighs 48 Kg and has dimensions of 96 feet by 64 feet.
It was hoisted at Town Park in Faridabad at a height of 250 feet (75 metres); making it the world's largest and highest hoisted Indian flag of the world.
The event was initiated by Vipul Goel, the  BJP MLA from Faridabad. It was organized by Nav Chetna trust which works on social issues like 'beti bachao' and 'swachh bharat'.
Along with Shah, the Haryana Chief Minister Manohar Lal Khattar and the entire state cabinet also attended the event.
A similar flag is located at Connaught Place in New Delhi. This flag is 60 feet in width and 90 feet in length and is hoisted on the top of a 207 feet high mast.