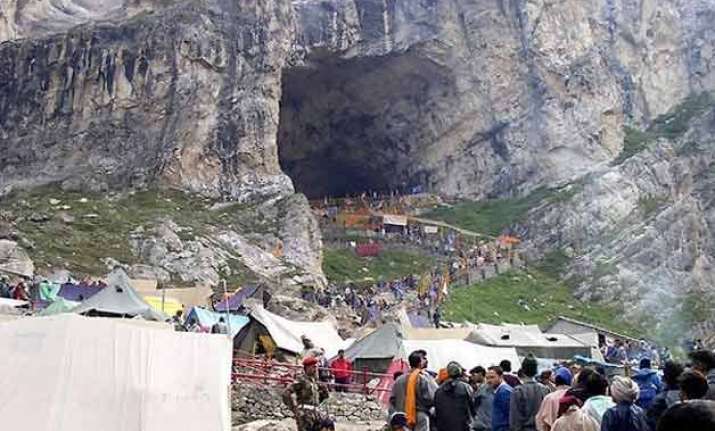 New Delhi: As part of an awareness campaign to prepare pilgrims for the challenges they might face during the Amarnath Yatra, the NDA government has decided to show spot films of 23 minutes each on TV channels.
While the preparations are being made to screen the films on Doordarshan at regular intervals from next week, the Ministry of Information and Broadcasting is also in the process of asking private channels to run them before the yatra commences in July.
The I&B ministry will show films of 23 minutes each, describing the trek through the caves, the extreme climate conditions during the valley and the precautions pilgrims must take during the journey. Every year lots of people lose their lives because of bad weather or road accidents.
I&B ministry officials recently had a meeting to decide the course of the awareness programme. All India Radio (AIR) will relay guidelines to pilgrims and will also tell them about the new medical centres opened by government this time.
Rakesh Kumar Gupta, CEO, Amarnath Shrine Board said that the registration will starts on March 1 for the Yatra that begins in July. He said that awareness campaign has been started much early this year so that people are mentally and physically prepared for the pilgrimage and know how difficult it is.