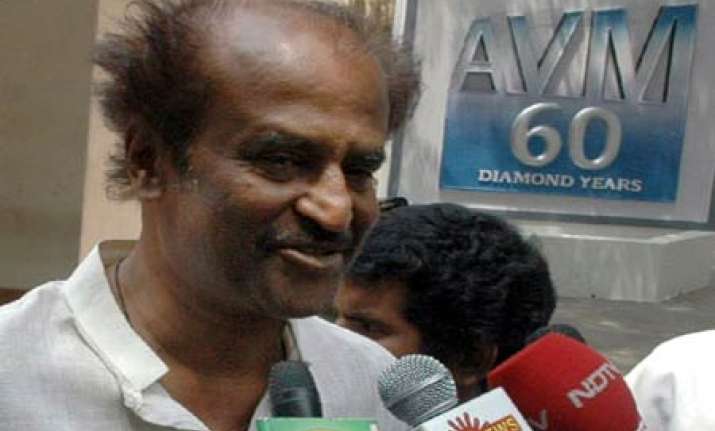 Chennai, May 28: Tamil superstar Rajinikanth was on Friday discharged from Sri Ramchandra Medical Centre her and flown to Singapore for further treatment. 

The actor is expected to meet specialists at the National Kidney Foundation in Singapore.

The actor's ambulance was taken to the 11.15pm flight in which he was booked in the business class as a wheel-chair passenger.

Senior cardiologist Dr T R Muralidharan accompanied him.

The 61-year-old actor was admitted to SRMC on May 13 after he complained of fever and breathlessness. Earlier, he underwent a week-long treatment at St Isabel's Hospital in the city.

At SRMC, he was diagnosed and treated for pneumonia and gastro-intestinal problems. Two days later, he went through a procedure in which doctors drained the fluid accumulated around the lungs. On May 18, doctors put him through dialysis at the intensive care unit.

Doctors said they could not avoid or put off dialysis as Rajinikanth's kidneys were not functioning normally. This was leading to increased fluid retention in his blood and a decrease in sodium and protein levels in the body, they said. Fan clubs organised special prayers at temples across the country and provided free food to people.

The hospital and family assured fans crowding the hospital that he was responding well to treatment. The hospital restricted visitors and many VIPs, including actors and senior politicians, called on his family or spoke to them on phone.

On May 22, he was shifted back to the normal ward.Senior cardiologist Dr S Thanikachalam, who headed the team of doctors, told the media that the actor did not suffer from chronic renal failure and might not require regular dialysis.

"The dialysis we gave him is not for end-stage disease. He has recovered very well with our treatment," he said. Speaking at the airport, Rajinikanth's daughter Soundariya said: "He is fine and is going to Singapore for treatment."

On Friday, a release from the hospital said Rajinikanth had responded well to treatment and the lab parameters had improved.

"He is cheerful, taking his food himself, ambulant, spending time with family. He has scheduled his trip abroad for a change and relaxation and incidentally to go in for selective checkups," the hospital bulletin said.