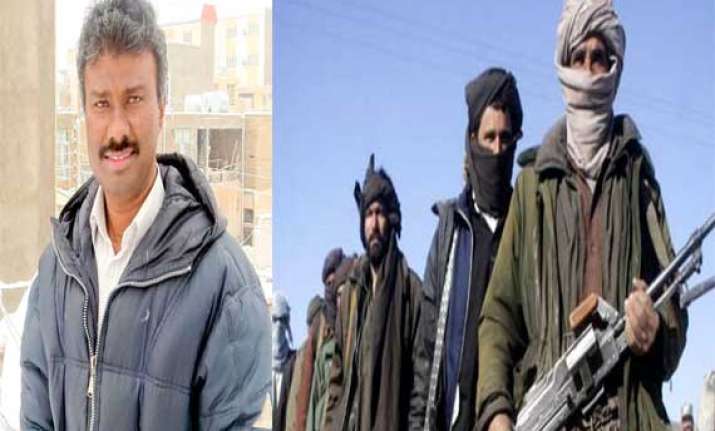 New Delhi: India today said Afghan government has got some "concrete leads" in connection with the abduction of Indian aid worker Alexis Prem Kumar in Herat five days ago as investigations were on in the case in which three Talibans have been arrested.
Afghanistan has conveyed to India that they have come across some "concrete leads in the case and they have shared these leads with us," the Spokesperson in the External Affairs Ministry said.
He added Afghanistan was working on "all fronts" to rescue 47-year-old Kumar.
However, the Spokesperson refused to give more details, saying it was a sensitive matter and the life of a human being was at stake.
Yesterday, the Afghan Interior Ministry had said three Taliban members have been arrested by Afghan security forces in connection with the abduction of Kumar.
Three of the Taliban members linked with Kumar's abduction have been arrested and investigated for more information about the hideouts of the victim, Sediq Sediqqi, Spokesperson for the Afghan Interior Ministry, said.
The MEA Spokesperson has already denied that Kumar had any connection with Indian government amidst local reports here that the aid worker was associated with the Indian mission.