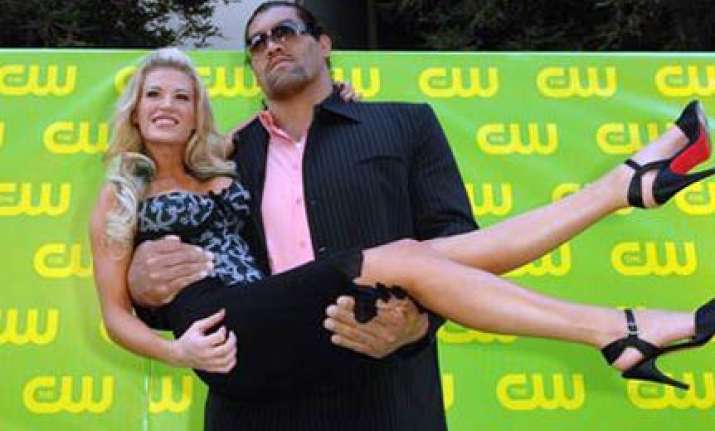 A Delhi-based activist  has demanded that the services of Dalip Singh Rana aka The Great Khali with Punjab Armed Police be terminated for prolonged absence, reports MidDay.
Dalip Singh Rana is presently in Big Boss house with other co-stars.
However, he might soon be served a legal notice on his prolonged unexplained absence from his service with the police force.
Rana aka Khali was an Assistant Sub-Inspector with the Punjab Police and had gone to the US on medical leave for treatment of hormonal imbalance.
"An Assistant Sub Inspector (ASI) with the seventh Battalion of Punjab Armed Police (PAP), Dalip Singh Rana alias Khali has been marked absent for more than a year after he exhausted all categories of leave applicable under the rules. Khali should either do his government job or he should continue making money through wrestling and reality show. We have sent the copy of notice to the channel and Punjab police," said Abhishek Kadyan, a Delhi-based activist.
According to Kadyan, Khali participated in WWE and earned a lot of money. 
"He has acted in some Hollywood films too. He has been making money and misusing the leave allowed to him. He must be terminated with immediate effect. He has clearly violated section 48 of the Punjab Police Act 2007," he said.
Section 48 says no police officer shall engage in any other employment or office of profit whatsoever, other than his duties under this Act.
After exhausting his earned leave, he kept getting it extended on medical grounds and the PAP authorities readily obliged their icon.
Under service rules, Khali's service should have been terminated but the PAP officials have been kind enough to him and have gone to the extent of bending rules.