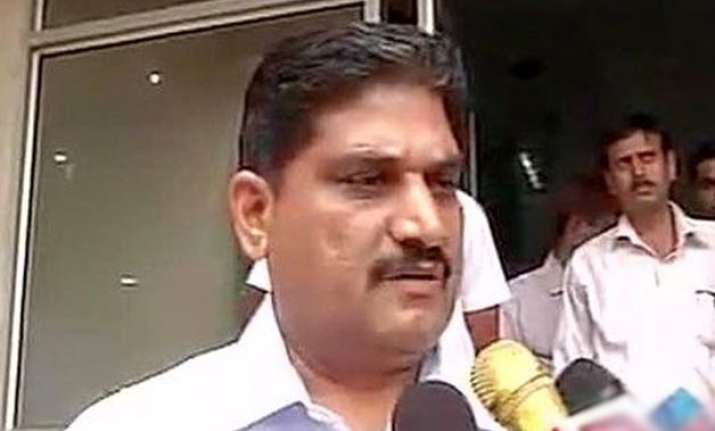 New Delhi: Anti-Corruption Bureau (ACB) chief MK Meena today scrapped Delhi government's anti-graft helpline 1031 and issued new numbers 011-23812905 & 011-23812906 instead.
Meena, a Joint Commissioner of Delhi Police, issued a statement in the regard and said the reason behind launching the new helpline is that the Delhi government is not transferring any calls made on 1031 to ACB.
"No complaint made on 1031 are being transferred to us for last one month that is why we have issued our own helpline," said Meena.
"People having corruption related complaint can call to these numbers. These helpline numbers will handle the complaint against the departments of Delhi government," he added.
The Delhi government, however, reacted sharply to ACB's directive and issued a statement quashing the order. The government, once again, refused to acknowledge Meena as Delhi's ACB chief.
"The Government of NCT of Delhi once again puts on record that Mr. Mukesh Kumar Meena, IPS, is not the ACB Chief. He is just assigned to look after the work of training and monitoring of under-trial cases at ACB," the statement by Aam Admi Party government of Delhi read.
The government added, "S.S.Yadav, IPS, is the Chief of ACB. Any decision regarding the ACB as its chief is to be taken by Mr.Yadav only."
The government said that it will act against Meena for his move. "Meena's statement on the helpline is sheer case of impersonation and the Delhi Government will take action for the same against him," the government said.
AAP government also targeted Prime Minister Narendra Modi and said, "Meena, was posted at the ACB in an illegal manner at the behest of the Prime Minister to scuttle the anti-corruption drive of the Delhi Government."
Arvind Kejriwal led government reiterated that its helpline still stands active.
"The anti-corruption helpline 1031 stands as the helpline for all anti-corruption complaints in Delhi. No other helpline is working for this purpose Any attempt to send out confusing statements on the anti-corruption helpline 1031 and statement on issuing new helpline numbers would be dealt with legally," said the statement by the government.