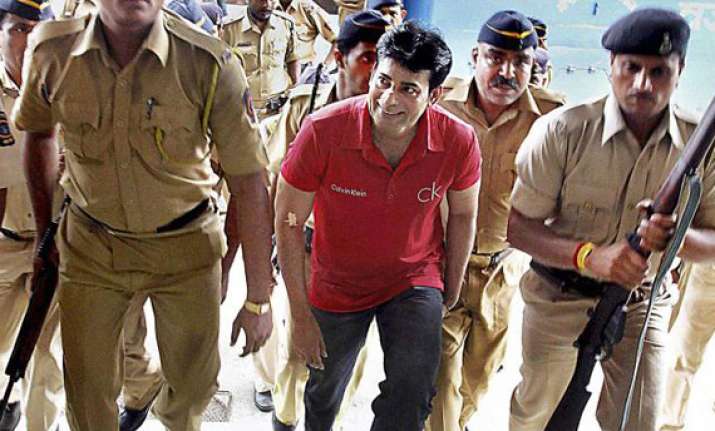 Mumbai, Jan 17: Underworld don Abu Salem today moved the TADA court here seeking immediate closure of the ongoing trial against him in the 1993 Mumbai blasts in the wake of Portuguese Supreme Court upholding a lower court decision that extradition treaty with India had been violated in his case. 

Salem's counsel moved an application before special TADA judge G A Sanap demanding immediate halt to the trial ongoing trial against him.

"We have moved an application seeking closure of trial as continuing with the trial will be illegal," said Rashid Ansari, his lawyer.

The petition is to come up for hearing tomorrow when CBI is likely to file its reply.

Earlier on November 8 last year, the designated TADA court had rejected Salem's plea to stay the 1993 Mumbai serial bomb blast trial and proceedings in the Pradeep Jain murder case on the ground that a Portuguese Court has terminated his extradition.

Judge G A Sanap, while rejecting Salem's plea, observed that the Indian Government had challenged the High Court order in the Supreme Court of Portugal and until a final order was passed there, the proceedings in Indian courts could not be stayed.

Salem had also pleaded in the same petition that the jail authorities be directed not to produce him in any court till the conclusion of proceedings in Lisbon.  He argued that the trial in cases registered against him cannot go on after the Portuguese Court order terminating his extradition.

According to his lawyer, the Portugal High Court order had said that there was a breach of agreement by India as it slapped offences which attracted death penalty. Capital punishment has been abolished in Portugal. 

CBI, on the other hand, argued that though the Portugal High Court had terminated extradition of Salem, the Government of India had challenged the order in the Supreme Court of that country and until a final order was passed by the apex court the proceedings against the gangster in Indian Courts could not be stayed.

Salem, a key accused in the 1993 bomb blast case, was extradited to India along with Monica Bedi on November 11, 2005, after a marathon legal process in Portugal lasting three years.