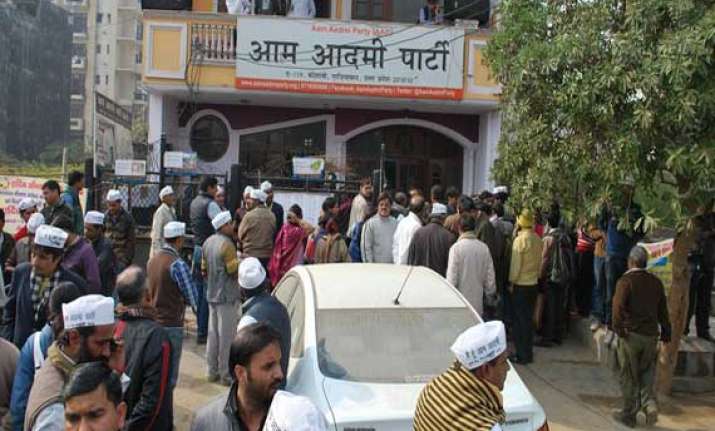 New Delhi: 41 Hanuman Road off Connaught Place in the heart of the national capital might no longer be the AAP's address as it could move out of the two-storey building that was its home for 18 months - because the neighbours are complaining, party sources said.
Following "a few informal complaints of noise and disturbances" - mainly due to the large media presence - from the inhabitants of Hanuman Road, a residential area, the party decided to look out for a new office, the sources told IANS.
With a preference for in central Delhi, the Aam Aadmi Party (AAP) already has some areas on its list, which also include Connaught Place - one of the world's most expensive commercial areas.
In fact, the party had almost found an office in the Rajendra Nagar area but the "deal did not work out".
"We really liked an office in Rajendra Nagar but the owner wanted to dispose it off. We were looking to take a place on rent," a party member, tasked with finding the location, told IANS.