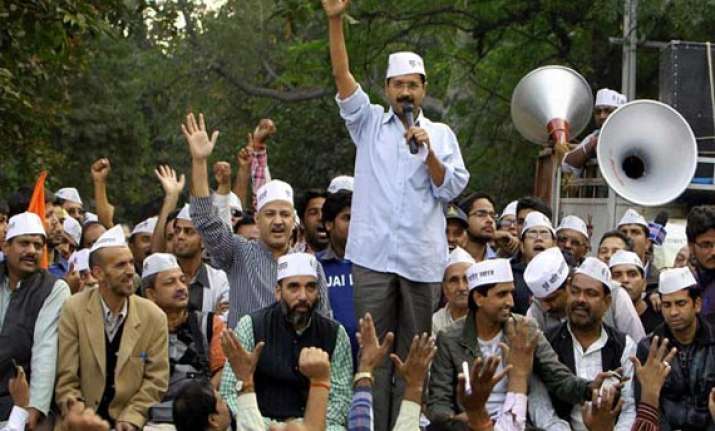 New Delhi : Aam Aadmi Party (AAP) leader Arvind Kejriwal Saturday said his party was confident of forming a government in Delhi and vowed to pass the Janlokpal bill after winning the assembly election.
"AAP will form the government in Delhi," Kejriwal told the media here, a day after the Election Commission announced the election schedule for Delhi and four other states.
He said once the AAP formed a government, a special assembly session would be convened at the Ramlila Maidan -- where Gandhian Anna Hazare had fasted for 12 days -- and the Janlokpal bill would be passed.