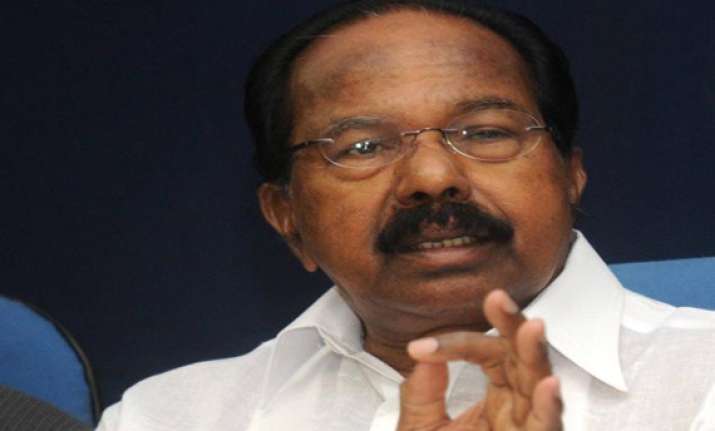 New Delhi:  Firing a fresh salvo against the UPA government, Aam Aadmi Party today alleged that Union Oil and Petroleum Minister Verappa Moily is planning to give an oil field off Bombay High to the Essar Group at dirt-cheap price.
Party leader Prashant Bhushan said this move will result in the government losing approximately Rs 52,000 crore.
He alleged that Moily had moved a cabinet note stating that the Ratna oil field, a medium size oil field 130 km south-west of Mumbai, be given to the Essar group at price fixed in 1993.
"In 1993, the Union government decided to give the Ratna oil field to the Essar Group. The Letter of Award was given to the company in 1996, but the contract was not signed," Bhushan said at a press conference here.