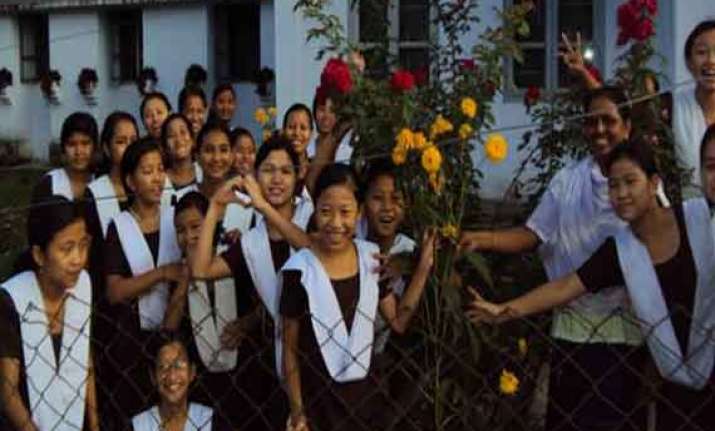 Itanagar : Set up in 2009 under a central government scheme, a school in Arunachal Pradesh's East Kameng district has only one class - Class X - the students of which will appear for their board examination this year.  
Ekalavya Model Residential School started its journey with 54 students admitted to Class VI, but four years down the line those students, barring one who has left, are the only students on the school's roll now as there was no fresh admission.
The sorry state of affairs is attributed to lack of adequate teaching and non-teaching staff to allow admission of a fresh batch. After 2009, there was no recruitment in either of the categories.
The Union Ministry of Tribal Affairs, under Article 275 (1) had decided to sanction 100 Ekalavya Model Residential School (EMRS) in the country during the 9th Five Year Plan.  Two were sanctioned for Arunachal Pradesh - one at Bana in East Kameng district and the other at Lumla in Tawang district.
The two schools were registered under a registered society called Arunachal Pradesh Residential and Education Educational Institution Welfare Society.  A state-level committee was formed to oversee its management which decided to handover the schools to committed NGOs working in the state.
On May 29, 2009, the state government signed an MoU with Vivekananda Kendra Vidyalayas (VKV) trust to run the EMRS in East Kameng district.
Within two months the VKV, known for imparting quality education, took over the school and started the academic session with the infrastructure established by the Union Ministry of Tribal Affairs.
"Because of the love of the children and their extreme zest to pursue education, we are still around. We just cannot leave them half way," says Omanakuttan, the principal, who joined EMRS in 2011. His predecessor had moved to the Andamans to oversee a similar project of the VKV.