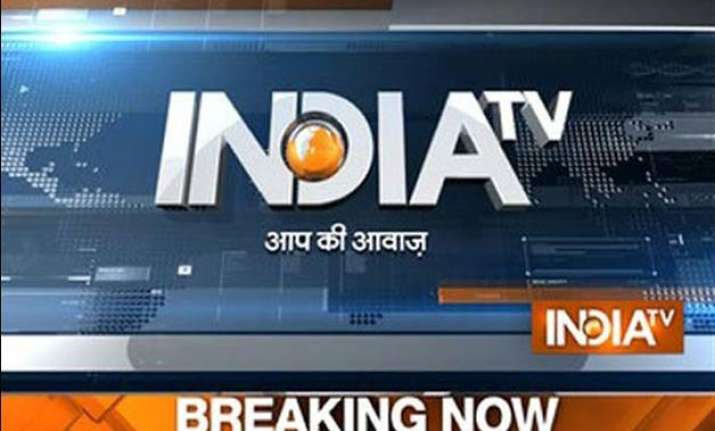 National News-
PM Narendra Modi inaugurates Indian Oil Corporation's Rs 34,555-crore Paradip refinery
Prime Minister Narendra Modi today dedicated to the nation Indian Oil Corp's Rs 34,555 crore refinery here, that has helped the state-owned firm overtake Reliance IndustriesBSE -0.17 % to again become country's top refiner. read more
David Headley reveals ISI, Pak Army role in 26/11 attacks: Report
David Coleman Headley, convicted in the November 26, 2008, Mumbai attacks, has reportedly confessed to the National Investigation Agency (NIA) that Pakistan's spy agency Inter-Service Intelligence (ISI) and its Army were behind the serial attacks that killed at least 166 people. read more
Delhi govt to recommend CBI probe into death of Ryan student: Sisodia
Citing inadequacies in the probe carried out by the police, the Delhi government has said it will recommend an inquiry by the Central Bureau of Investigation (CBI) into the death of Divyansh Kakrora, a class I student of Ryan International School. read more
Judicial accountability: Govt seeks to introduce modified bill to probe complaints against senior judges
Having faced resentment in the past on part of jurists regarding certain provisions of the Judicial Standards and Accountability Bill that sought to introduce a system to probe complaints of "misbehaviour and incapacity" against judges of the Supreme Court and High Courts, the central government now wants to reintroduce the bill, this time with some changes. read more
International News-
North Korea fires rocket seen as covert missile test, draws world's ire
North Korea launched a long-range rocket on Sunday, violating UN resolutions and doubling down against an international community already determined to punish Pyongyang for a nuclear test last month. read more
Kashmir to be on top of Indo-Pak talks agenda: Sartaj Aziz
Pakistan is once again looking to raise the Kashmir issue with India during the forthcoming Foreign Secretary-level talks for which Islamabad and New Delhi are seeking a mutually convenient date. read more
Business News-
Air in Delhi dirtier than what our cars emit: Jaguar CEO's dig at SC ban on diesel cars
In stinging criticism of the ban on high-end diesel car sales, Tatas-owned luxury carmaker Jaguar Land Rover has said that the air sucked in by its latest technology vehicles on Delhi roads is "far dirtier" than what they emit. read more
Indian economic recovery losing steam: Nomura
India's economic recovery is losing some steam and there is a likelihood of slowdown in the growth momentum, says Japanese financial services firm Nomura. While improving urban consumption demand and a robust transportation sector are supporting growth, weak external conditions and sluggish investment demand are weighing on the pace of the recovery, it said.
Entertainment News-
Watch: Deepika Padukone's heart-warming speech that left everyone in tears
Deepika Padukone is surely at the peak of her career. The actress had three back-to-back hits in the year 2015 and has kicked off 2016 with her Hollywood debut opposite Vin Diesel. read more
After break-up, Katrina and Ranbir to reunite on Valentine's Day?
Katrina Kaif and Ranbir Kapoor recently ended their seven-year-long relationship. The news came as a shocker, as it came amid rumours of the two getting hitched by the end of this year. read more
Sports News-
Pakistan leg spinner Yasir Shah suspended for three months
The ICC suspended Pakistan leg spinner Yasir Shah on Sunday for three months after he tested positive for a banned substance. read more
Pakistani envoy appreciates India's hosting of South Asian Games
Pakistan's High Commissioner to India Abdul Basit on Saturday appreciated the way the 12th South Asian Games, which got underway in Guwahati and Shillong on Friday, are being hosted by India. read more