Follow us on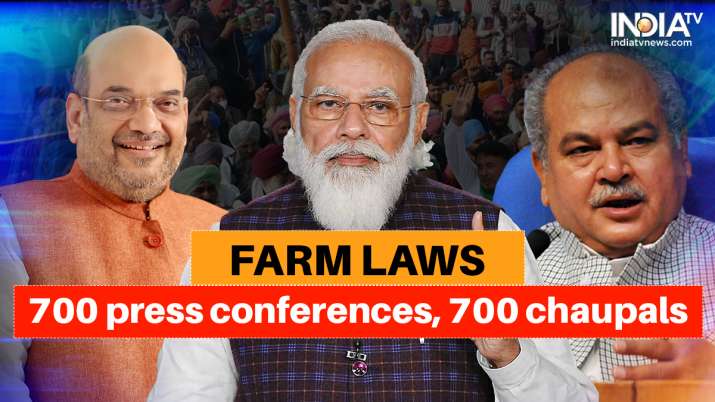 The Bharatiya Janata Party (BJP) has planned a mega outreach programme to dispel the myths over the farm laws. According to the news agency ANI, the saffron party will organise press conferences and 'chaupals' in all the districts of the country. The party will tell people that the new farm laws are in the interest of the farmers and that misinformation is being spread by the opposition parties. 
The saffron party will organise as many as 700 press conferences and 700 'chaupals' across the country.
Meanwhile, Union Agriculture Minister Narendra Singh Tomar has cautioned farmers from falling prey to false propaganda as he reiterated that the doors are still open for talks over the farm laws. 
Speaking to news agency ANI, Tomar said that the government's proposal is with the farmers and they have discussed it but "we have not received any reply from them".
"We came to know through media that they have rejected the proposal. Yesterday I had said that if they want, we can definitely talk about the proposal," he said while virtually ruling out the repealing of new farm laws.
Thousands of farmers from different states have been camping at Delhi's Singhu, Tikri, Ghazipur and Chilla (Delhi-Noida) border points for nearly two weeks now to demand a repeal of the farm laws enacted in September. Farmers claim that these laws will eliminate the safety net of MSP and do away with mandis that ensure earning. However, the government has repeatedly allayed their fears over the MSP system, stressing that the new laws will give farmers more options to sell their crop.