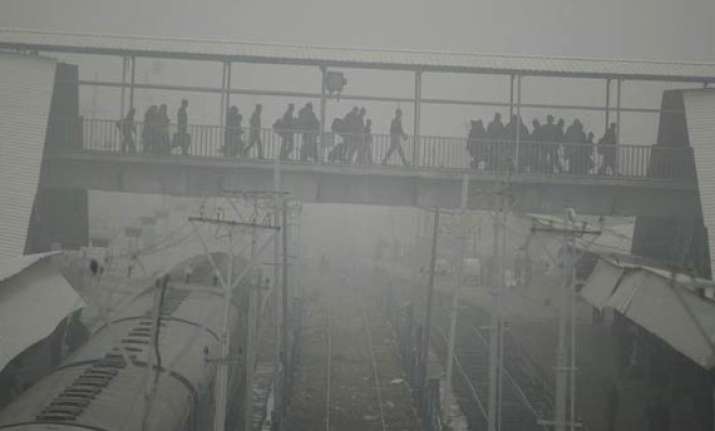 New Delhi, Dec 20: Northern Railway reported that more than 56 trains in the National capital region are running late on Tuesday morning due to dense fog over the capital.  11 trains have been rescheduled. 

Trains running late include Mahananda Express, Farakka Exp , Purushottam Exp. Vaishali Exp, Mahabodhi Exp, Vikramshila Exp. Magadh Exp,  Rewa Exp, Shramjivi Exp. Poorva Exp, Kaifiyat Exp.  Shivganga Exp, Patna/ Howrah/ Bhubaneswar/ Jammu Rajdhani Express.

11 trains  North East Exp,  Amritsar/ Lucknow Shatabdi, Shan-e-Punjab. Neelachal Exp, Orissa Saptakranti Exp, Taj Express have been rescheduled  today.