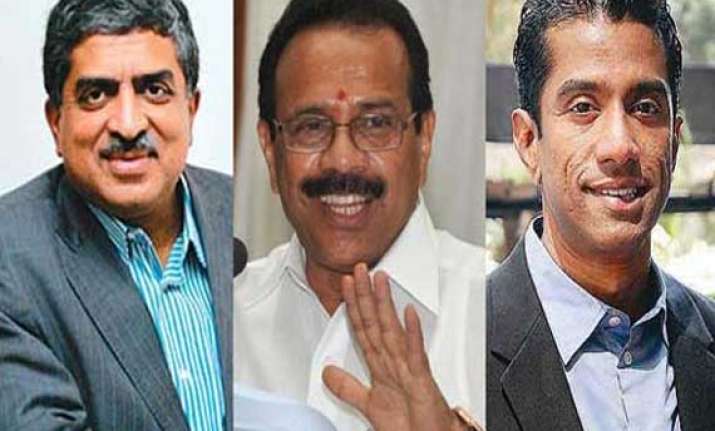 Bangalore : As many as 553 candidates of various political parties and independents are contesting from Karnataka's 28 Lok Sabha constituencies in the general elections April 17, a senior official said Thursday.
"After a day-long scrutiny, nominations of 553 candidates were in order to contest from the 28 parliamentary seats across the state. Of the 916 nominations filed, 51 were rejected and 864 were accepted," state chief electoral officer Anil Kumar Jha told reporters here.
As the electoral law allows a candidate to file up to four sets of nomination papers, 311 candidates had filed more than one set of papers in many constituencies though they have to submit only one B form if nominated by their respective political party.
"Bidar constituency in the northern region has maximum number (38) of candidates, while Uttara Kannada in the coastal area has least contestants - 10 in the state," Jha said.
As withdrawal of nominations is allowed for two days -- Friday and Saturday, the final list of candidates in the fray will be known Sunday.
Of the 28 seats, five are reserved for Scheduled Caste (SC) and two for Scheduled Tribes (ST) candidates.
In the high-profile constituencies such as Bangalore South, 24 candidates are in fray, 27 in Bangalore Central, 19 in Bangalore, 23 in Chikkaballapur, 23 in Hassan, 14 in Gulbarga (reserved), 12 in Bellary (reserved), 18 in Shimoga and 22 in Mysore.
In the 2009 general elections, Bharatiya Janata Party (BJP) won 19 seats, Congress six and Janata Dal-Secular (JD-S) 3.