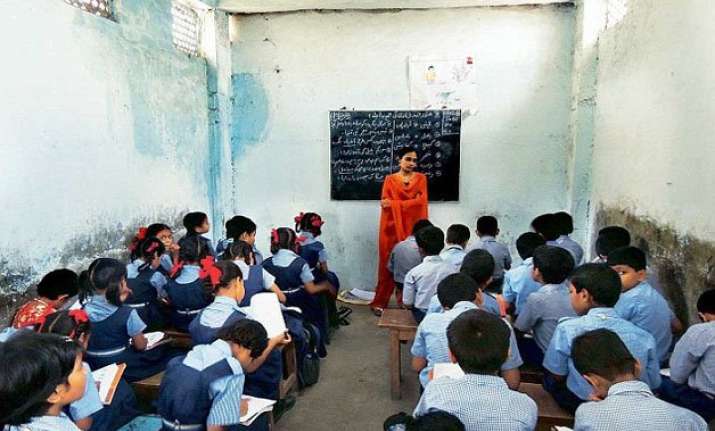 Gandhinagar: The Comptroller and Auditor General (CAG) criticised the Gujarat government in its audit report tabled in the Gujarat Assembly on Tuesday, for not maintaining teaching staff in schools run by it, resulting in children dropping out of these schools. 
In the CAG's compliance audit of the Sarva Siksha Abhiyan (SSA) scheme in Gujarat for the year 2013-14, the CAG stated that out of 43,176 government-run schools in the state, 64 schools having 5,698 students run without any teacher.  Further, 874 schools function with merely one taecher as on March 2014.
"Teaching work was assigned by authorities to teachers of nearby schools as an aleternate arrangement. Thus, the state has not ensured availability of adequate teaching staff as per the norms.
This could have an effect on the quality of education imparted to students," the CAG report stated.  CAG also slammed the government for not maintaining Pupil-Teacher Ratio (PTR) in more than 6,000 state-run primary schools and upper-primary schools in five tribal-dominated districts of Gujarat including Dangs, Dahod, Panchmahal, Tapi and Valsad.
These five districts comprise 41 per cent of total tribal population of the state, the CAG report stated.  The CAG report mentioned that as per the SSA framework and guidelines of the Right to Education (RTE) Act, there should be atleast two teachers in primary schools with a pupil-teacher ratio of 40:1, while upper primary schools ought to have atleast one teacher per class with a pupil-teacher-ratio of 35:1.