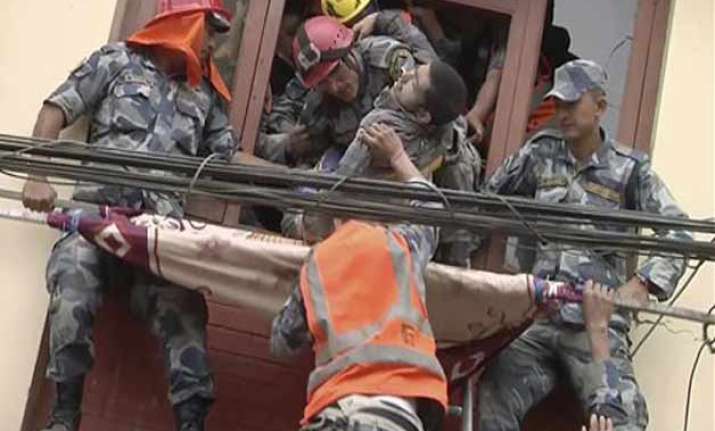 Chennai:  A total of 311 pilgrims and tourists from Tamil Nadu are stranded in quake hit Nepal and efforts have been taken to ensure their safe return, besides setting up help desks, the state government said on Sunday.
"After the quake, Tamil Nadu government immediately took efforts to see if people from the State were stranded in Nepal and to rescue them," an official release in Chennai said on Sunday.
So far, information received through the kin of those who had gone to the Himalayan country was that 311 people, including pilgrims and tourists have been stranded there.
"Those belonging to Tamil Nadu are safe in Nepal. The state government has taken all efforts for their safe return. Relatives of those stranded need not be worried," it said.
Relatives of those in Nepal may contact help desks in Tamil Nadu House in Delhi through 011-21493460 011-24193456.
They can also contact the toll-free number 1070 in the office of the Relief Commissioner in Chennai and 1077 to reach control rooms in districts.
Government said officials of Tamil Nadu House in Delhi have been instructed to take appropriate steps to rescue those stranded and added that an official has been posted to liaison with the External Affairs Ministry on the issue.
Two officials have also been posted at Delhi Airport to bring stranded people to Tamil Nadu House and to arrange for their return to their respective towns in the State.
"All arrangements are in place for the stay of stranded people in TN House in Delhi and for their return to the state."