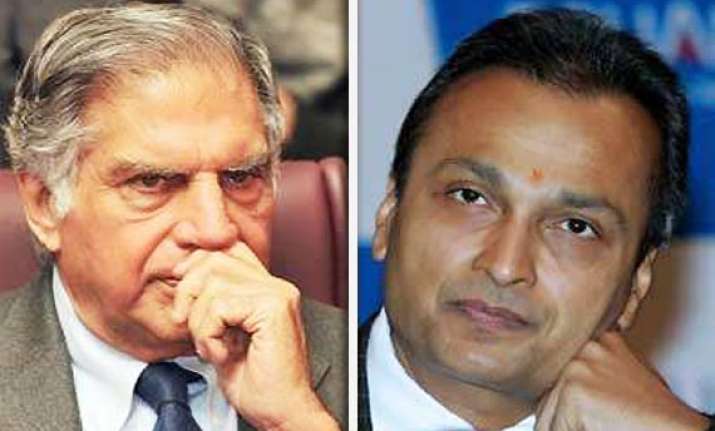 New Delhi, Nov 23: The Delhi High Court today dismissed a plea seeking a direction to CBI to probe alleged roles of Reliance ADAG chairman Anil Ambani, Tata Group chief Ratan Tata in 2G spectrum allocation scam case, saying the apex court was "seized of the matter".

"Without going into the merits of the case, we refused to entertain the petition on the ground that the apex court is seized of the matter. The petition is dismissed," a bench headed by Acting Chief Justice A K Sikri said. 

The bench, also comprising Justice Rajiv Sahai Endlaw, refused to comment on the maintainability of the plea of Delhi-based scribe M. Furquan saying "it is a matter of common knowledge that the case is being heard by the special CBI judge on the direction of the Supreme Court."

The counsel for CBI opposed the scribe's plea saying the charge sheets have been filed and the trial has already commenced after framing of charges against 17 accused.

The journalist, in his plea, alleged the agency was "deliberately" suppressing "facts" against Ambani, Ratan Tata and corporate lobbyist Niira Radia in the case. 

Earlier, a single judge-bench of Justice Ajit Bharihoke had termed the petition of the scribe as "rubbish" and forced him to withdraw it.

Furquan had also sought to implead as accused DMK chief M Karunanidhi's wife Dayalu Ammal alleging she held 60 per cent stakes in Kalaingnar TV, an alleged recipient of Rs 200 bribe from beneficiary telecom firm, Swan Telecom.

Earlier, the trial court had also rejected the plea and slapped a fine of Rs 10,000 on Furquan for filing the "frivolous" petition.