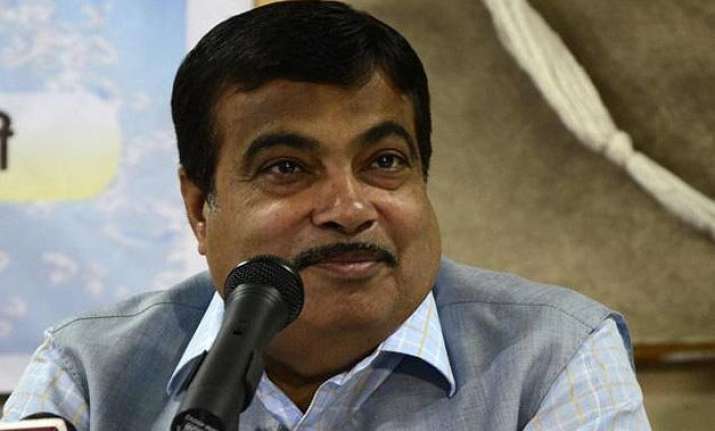 Umoi: Delayed land acquisition and environment clearances have stalled more than 270 projects across the country, Union Minister for Road Transport, Highways and Shipping Nitin Gadkari today said.
"When I took charge as minister, there were more than 270 projects (which were) stuck because of land acquisition problems, forest environment clearances, railway bridges problem and because of that the cost of the projects was pegged at Rs 3,80,000 crore," he said.
Stating that this was not good for the country, the Union Minister said, "With golden handshake we have terminated 44 projects that cost more than Rs 90,000 crore. The remaining projects have already been started," he said.
In the eight north east states, 26 projects still have some problems, Gadkari said and expressed confidence in solving them by the month end after meeting the region's chief ministers, PWD ministers and top officials tomorrow at Guwahati.
Gadkari said a new policy was announced by him yesterday in Arunachal Pradesh in which state governments would be responsible for land acquisition and getting environment and forest clearances, while the Centre will bear the construction costs of important roads which are not national highways.
"There are lots of roads which are not national highways but important state highways linking district headquarters. We will construct those. It is up to the states to think about it, including Meghalaya and this is not under Pradhan Mantri Gram Sadak Yojana (PMGSY)," Gadkari said.
The Union Minister also noted that the new projects in the north east will be constructed using cement concrete where it is expected to withstand heavy rainfall.
The cost of construction of roads in the north east is high and is four times as compared with other parts of the country, Gadkari said.
"We have 95 lakh tonnes of cement at our disposal. Even the state government can buy that cement if they wish," he said.
Gadkari, who is touring the north east, dedicated to the nation Shillong bypass and inaugurated the four laning of a portion of NH 40 from Umiam to Jorabad. He later left for Jorhat in Assam where he will lay foundation stones for 10 new road projects.