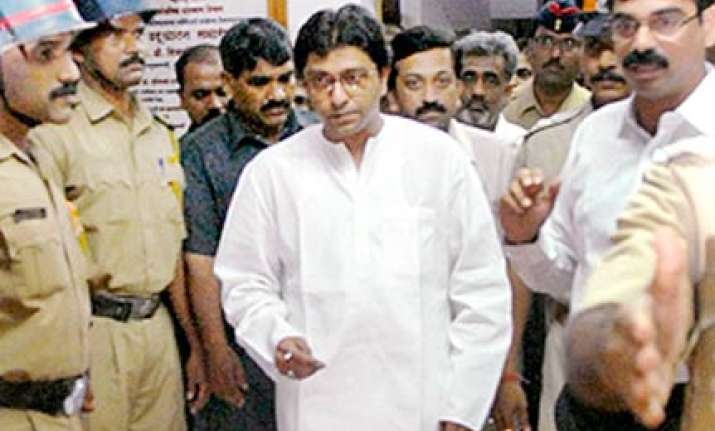 Mumbai, Nov 26: Maharashtra Navnirman Sena president Raj Thackeray today said 26/11 will be an important date only if the lone terrorist captured during the Mumbai attacks Ajmal Kasab is hanged on that date.
"26/11 will have significance now only if Kasab is hanged on that day," Raj told reporters here.
He described Home Minister R R Patil and Leader of Opposition in the Legislative Assembly Eknath Khadse's visit to Kasab in jail as "height of shamelessness".
To a query on a news report that Bollywood superstar Shahrukh Khan has agreed to be part of an entertainment event organised by a Pakistani channel in London on November 28, Raj said the actor's movies should be boycotted.
"Only then these people will know the meaning of national pride," he said.
Shiv Sena mouthpiece 'Saamna' today carried a front page news report about an alleged advertisement on the internet which claims that Shahrukh Khan will participate in a charity dinner organised by a London-based Pakistani channel.
The newspaper also criticised the actor for his 'pro-Pakistani' stance saying that he had not changed despite Shiv Sena's campaign against him for comments supporting inclusion of Pakistani players in the
IPL
. PTI