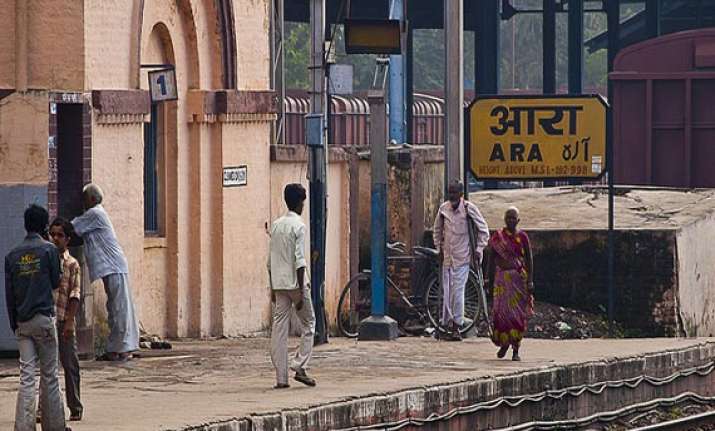 Patna, Jul 18: Twentyfive passengers were injured as an angry mob pelted stones at Sampoorna Kranti Express and Rajdouth died after hani Express after a student fell from a passenger train and died today.
Police had to fire in the air, after an assistant sub-inspector and 3 RPF men were injured in stoning.
The student fell from Ara-Sasaram passenger train and died on the spot.
Soon after an angry mob began stoning several express trains that passed through Ara station.
Windowpanes of the Rajdhani Express were broken in the stone-throwing.