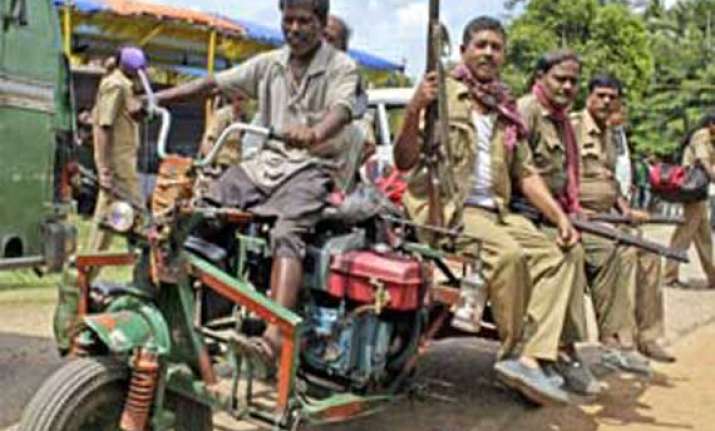 Kolkata : As many as 244 incidents of violence related to poll campaigning and political rivalry have been recorded in West Bengal since the March 5 announcement of Lok Sabha elections, an Election Commission official said Friday.
According to the state's chief electoral officer Sunil Gupta, 235 were injured in the clashes related to political rivalry and property worth Rs.65,000 was damaged.
Noting 547 Model Code of Conduct (MCC) teams were operating in the state, he said that defacement of properties topped the list of poll code violations.
"Altogether 1,27,884 cases related to defacement of public property were recorded, out of which graffiti has been removed in 1,23,155 cases.
"Regarding defacement of private property, 13,520 cases were recorded and in 4,617 notice has been issued and graffiti removed," he said.
As much as 95 kg of explosives, 2,289 cartridges, 839 illegal arms and 4,177 bombs have been seized in the state so far.
Two illicit arms manufacturing centres were raided and the manufacturing equipment seized, he said.
Total unaccounted cash seizure in a month stands at Rs.4.56 crore while Rs. 1.39 crore worth of valuables including gold were apprehended during the period.
"The progressive total is Rs. 4.56 crore and it doesn't include direct election-linked cash. However, the cash seized is unaccounted," he said.
The excise department has initiated 6, 504 cases and made 300 arrests.
Liquor valued at Rs.1.65 crore has been seized.
Total nominations filed for the first phase of polls beginning April 17 are 47. For the second phase, 69 nominations have been filed so far. For the third phase, 32 candidates have filed nominations.
As many as 11 general and 19 expenditure observers and one awareness observer have been deputed across the state, said Gupta.