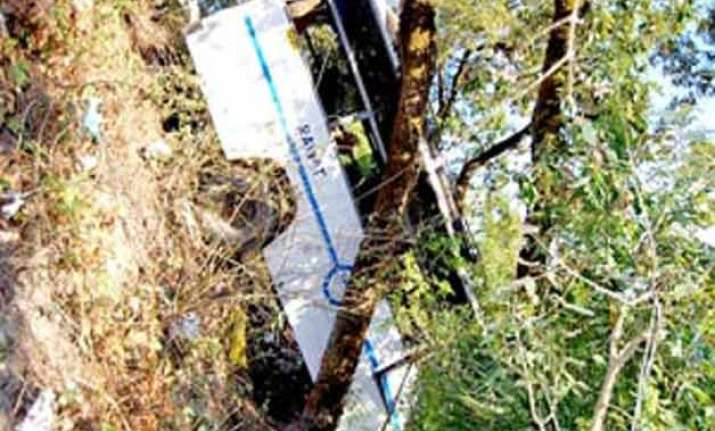 Jammu: Twenty people died on Monday in the Jammu region after a bus went out of control and plunged into a deep gorge, police said.
The accident occurred at Marothi in Udhampur district, 100 km from here.
"Twenty people have died. Relief and rescue operation is going on at the site of the accident. The bus was on the way to Badras when it met the accident," a senior police officer told IANS in Jammu.
Surinder Gupta, deputy inspector general of police (DIG) Udhampur-Doda range told IANS that he was rushing to the accident site to personally supervise the relief and rescue operation.