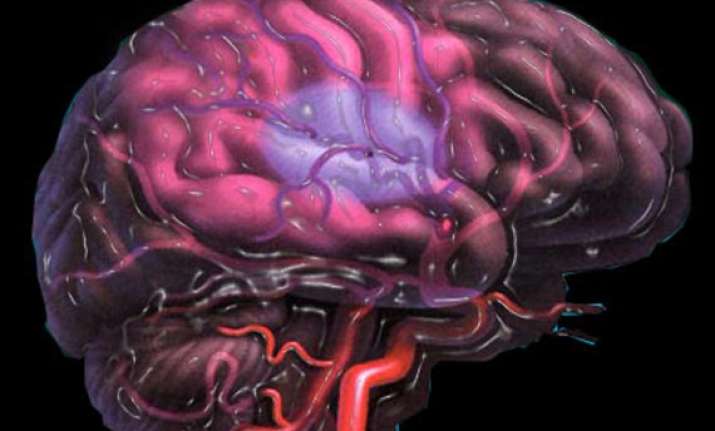 New Delhi: As many as 16 lakh people suffer from brain stroke annually in the country with men being the most vulnerable to the disease, a study has found.
A recently published report of the National Commission on Macroeconomics and Health has found that 55 to 60 per cent men are prone to stroke as compared to women.    
About 25 patients out of 100 are below 40 years of age and people of 50 years and above age group are more vulnerable to stroke, which is the second most-common cause of death all over the world after heart attack.    
"As per the hospital based data, the proportion is 55-60 male while the rest are women. Hospital data does not reflect what is happening in the community because patients who suffer stroke don't think it is necessary to go to a hospital and not all them survive to reach the hospital," said Dr Kameshwar
Prasad, Head of Department, Neurology, AIIMS.    
Speaking at a public awareness programme on World Stroke Day held here today, Prasad said rapid urbanisation, sedentary life-style and competitive environment has resulted in stress among teenagers also making them vulnerable to strokes, though their percentage is very small.    
He further said that stroke cases are on a rise during winters.    
Citing high blood pressure as the most common cause of stroke, Prasad said that people who smoke, have high cholesterol, and do less physical exercise are mostly at risk.    
"People who don't have high BP problems can also be at risk. At times, they get warning attacks wherein the blood circulation stops and veins suppling blood to brain starts leaking," Prasad said.    
Such short attacks can lead to weaknesses in the parts of body, slurring of speech, sudden loss of eyesight. However the signs go away within 24 hours which is a clear warning of blockage type attack.    
The doctor advised making changes in lifestyle like including green vegetables and fruits in meals, avoid junk food, red meat and refrain from smoking, other than getting blood pressure checked regularly.    
Prasad, however, expressed concern over lack of awareness about stroke among people.