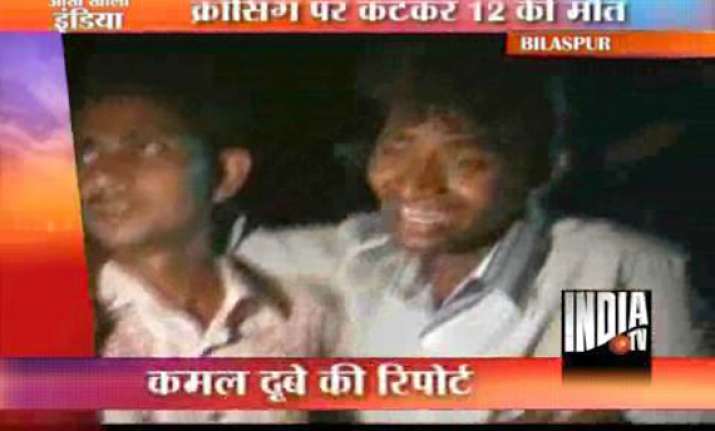 Bilaspur, Chhatisgarh, Oct 22: Thirteen people were killed and 14 others injured when a passenger train rammed into people crossing the railway tracks at Tarbahar railway crossing in Bilaspur today.

There were two goods trains at the railway crossing and as people tried to cross the tracks, a passenger train came from the middle at top speed and crushed the people.

There is a slum area adjoining the railway tracks, and a large number of people usually cross the rail tracks for their daily routine.

Soon after, a big crowd of slum dwellers collected and indulged in arson. They set fire to the cars of the DM and SP who had visited the accident spot.