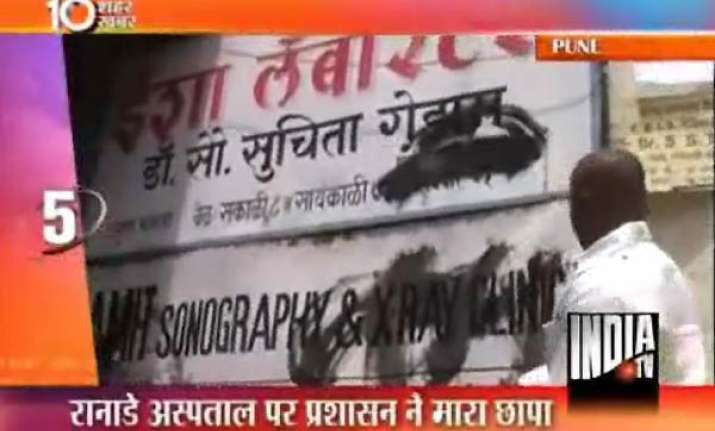 Pune, Jul 1 : The Maharashtra Health Department has sealed 126 sonography outlets and de-recognised 22 pregnancy termination centres across the state over the last 10 days for violation of norms, an official said.

"We had inspected at least 2018 sonography centres and taken stern action against 126 of them. We will also file criminal cases against doctors involved in violation of the PCPNDT (Pre-Conception and Pre-Natal Diagnostic Techniques) Act, 1994," Suresh Gupta, Additional Director of Family Welfare Bureau, said here.

"We have found many irregularities such as non-maintenance of records and purchase of sonography machines without renewal of registration," he said.

According to Gupta, the department could, however, register only 28 cases due to reluctance on the part of witnesses to get involved in long-drawn court proceedings.

The State Government has also sponsored a scheme wherein a cash incentive of Rs 25,000 is given to those who help the health department nab doctors who undertake sex determination tests.

"Under the scheme, those found violating norms will be fined between Rs 10,000 to Rs 50,000 and sentenced to rigorous imprisonment for up to three years," said Gupta.