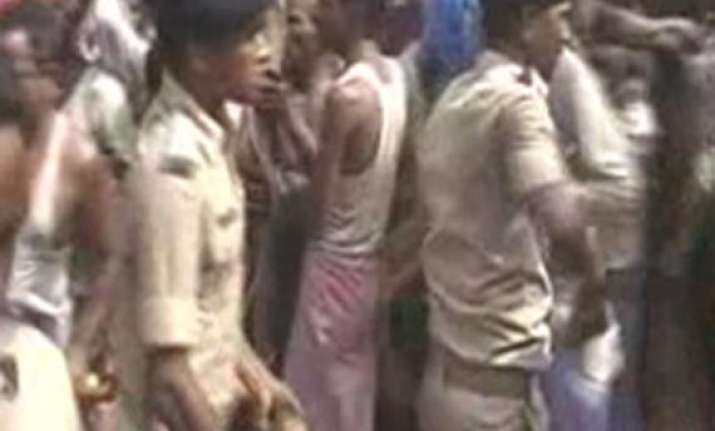 Patna: A chargesheet was filed in a vigilance court today against 12 officials including two former district magistrates of Bihar in connection with a case filed against them on charges of corruption and criminal conspiracy for illegal allotment of 182.07 acre government land in Kishanganj district between 1997 and 2000 for tea plantation.
The Vigilance department filed chargesheet in the court of a designated judge (Vigilance) Danpal Singh against the former Kishanganj district magistrates Radheshyam Bihari Singh and Subodhnath Thakur; Ramnivas Pandey and Bangali Ram (Ex-ADMs); Ramesh Mishra and Rahbare Alam (Ex-DCLRs) Madanmohan Deb and Pramod Kumar Singh (Ex-SDOs); Raghunath Jha and Fateh Fayyad (Ex- Pothia Circle Officers) and Poonam Kumari Jha and Masood Alam (Ex Thakurganj Circle Officers).  
According to prosecution, the accused officials have been charged with tweaking provisions of the Industrial Policy, 1995, to allot 182.07 acre land in Thakurganj and Pothia circles of Kishanganj district to 44 of their relatives on 90 years' lease on nominal rent for tea plantation between 1997-2000.
An FIR was lodged against these 12 accused officials on June 25, 2012 under various Sections of the Prevention of Corruption Act, 1988 and Section 409 (criminal breach of trust by public servant) and 120B (criminal conspiracy) of the Indian Penal Code.t