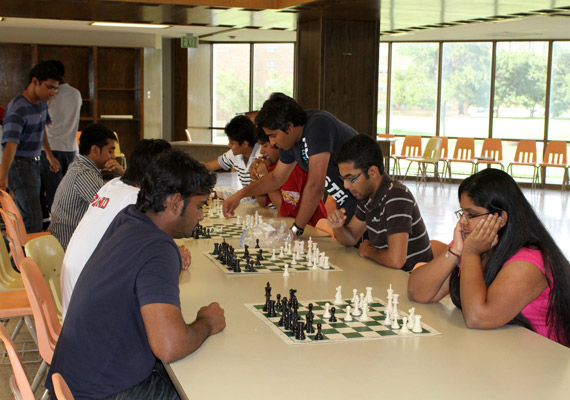 Jaipur: He may be just 11 years old and suffering from a fatal genetic disorder, but it has not stopped this child prodigy from the Pink City from making a mark for himself in chess variant inventions.
Hridyeshwar Singh Bhati, who is wheelchair-bound because of the disease, has three patents for three types of circular chess boards to his name. The three boards collectively make 100 chess variants.
At an age when most children do not even understand the game of chess, the Class VI student was awarded a patent for developing a 6-player circular chess in March last year.
And now, he recently got two more patents for 12 and 60-player circular chess boards.
The patents have been granted to him by the Director General for Patents, Government of India.
He became the youngest known patent holder in India and the youngest disabled patent holder of the world in March last year when he was awarded patent for developing the 6-player circular chess, claimed his father Sarovar Singh.
It was his ability to think tangentially, use Coreldraw software and understanding of geometrical and mathematical complications that helped him achieve the feat, he said.  
Explaining the boards with his trembling fingers, Hridyeshwar said that the rules of the game are based on chess, with more application and utility, which is the beauty of these circular chess variants.
"Rules of the game are the same but some modifications have made to increase their utility. All the three boards are friendly to the chess lovers," Bhati said.
"He developed a liking for the game when his started his studies. He got the idea to make a 6-player chess so that he could play it with his friends.
He conceived and further worked on the idea to develop a 60-player chess with a desire to take the country to the top position in chess variant inventions," said Hridyeshwar's father Sarovar Singh.  "
Various organisations are approaching me and they want to launch his inventions as mobile application and android games," he said.
He is presently working on a project of designing a cheap powered-wheelchair accessible van.
Hridyeshwar suffers from Duchenne Muscular Dystrophy, a progressive degenerative disorder of muscle tissue which stops the brain from sending signals to the muscles.