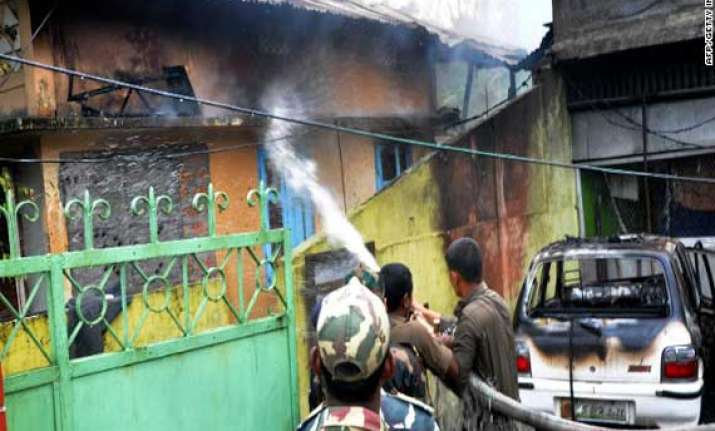 Guwahati: Heavily armed NDFB (S) militants unleashed violence in two districts of Assam falling under Bodoland Territorial Administration area, killing 11 people, including three children, and leaving three others seriously injured since last night.
A group of 20 to 25 NDFB-Songbijit militants, armed with AK-47 rifles, swooped down on three houses at Balapara-I village in Kokrajhar district in the early hours of Friday and fired indiscriminately, killing seven persons on the spot, the police said.
IGP L R Bishnoi told PTI that two children and four women of the minority community were among the seven persons who were gunned down.
The body of a three-year-old child, who was also killed in the attack, was recovered from the area later this morning, Bishnoi said, adding that two men were also seriously injured.
Family members of the victims said the insurgents attacked one house after another, firing indiscriminately creating panic in the area.
This was the second attack by the militants since last night.
Three persons of a family, including two women, were shot dead and an infant was seriously injured by NDFB-S militants in neighbouring Baksa district last night.
The militants carried out the crime after entering the house near Ananda Bazar area in Baksa district also within BTAD, the police said.