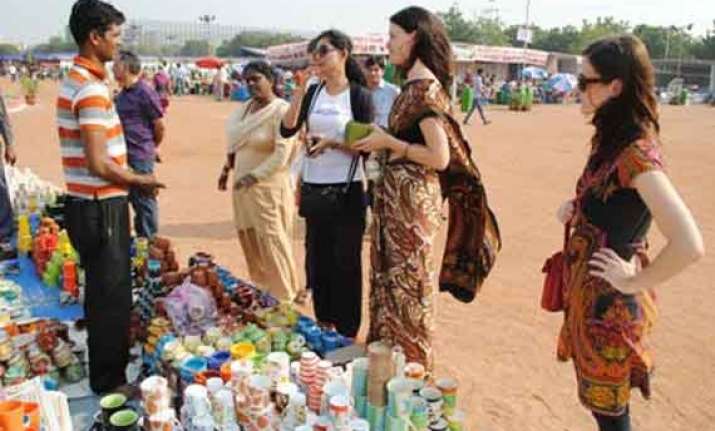 Noida: The 10-day Shilpotsav Noida-2014 will get underway here today following its inauguration by Uttar Pradesh Tourism Minister Om Prakash.
The event's launch will see a performance by Bollywood singer Vinod Rathod.
At a press briefing on the Shilpotsav, which will conclude on Oct. 20, Noida Chairman Rama Raman said that the Ministry of External Affairs has this year invited SAARC countries to participate in the Shilpotsav with Sri Lanka having so far confirmed its presence.
The first three days of the event will be based on tourism and will see the states of Madhya Pradesh and Jharkhand showcasing their destinations and products.
The festival venue will have around 350 handicraft stalls, 100 tourism and commercial stalls and 20 food stalls for the visitors.
Cultural programmes are scheduled everyday between 7 P.M. and 10 P.M. featuring popular singers and artistes like Mamta Sharma, Shilpa Rao, Malini Awasthi, Javed Ali.
Also, there will be a Kavi Sammellan by Surendra Sharma, Kathak by Swor Vandana, Chirkula dance, Latth Maar Holi and Sufi music by Azmat Ali.
Elaborate arrangements have been made for security at the venue.
Meanwhile, Abhilash Sharma, Director, Tourism Uttar Pradesh, and the organising secretary for the Shilpotsav, said that in order to strengthen cultural activities in Noida, the Noida Authority has reserved a 25,000 sq.m plot in Sector 32 for the building of a 'Shilp Haat' on the lines of 'Delhi Haat'.