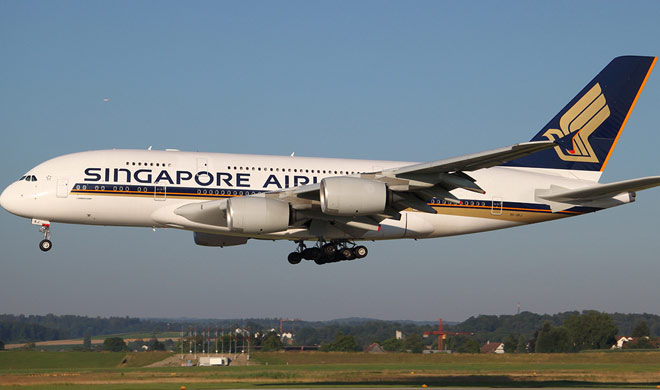 Singapore Airlines is set to break the record of flying a brand-new Airbus A350-900ULR (Ultra Long Range), for air passengers making the world just that bit smaller.
It becomes the world's longest scheduled nonstop service covering a distance of 16,700 kilometres (10,400 miles) in just under 19 hours .
The flight is scheduled from Changi Airport in Singapore to Newark Liberty International Airport in U.S. It will take-off on Thursday evening.
Newark Liberty International Airport is in New Jersey but it is just 19km outside New York City and is one of three major airports serving the New York metropolitan area.
The three-times-weekly flight overtakes Qatar Airways' Doha to Auckland route as the world's longest in terms of distance.
In reviving the flight, the airline took a number of measures to make it operationally efficient and comfortable.
There are various passenger comforts, and provisions to carry 24,000 litres more fuel than the standard A350-900 aircraft. 
The fuselage is made of light composite materials; the aircraft is expected to consume 25% less fuel.
There is no economy class. The cabin is configured in only two segments: 67 business class seats and 94 premium economy seats.
Since passengers will be cooped up in the flight for close to 19 hours, the airline will serve diverse food options.