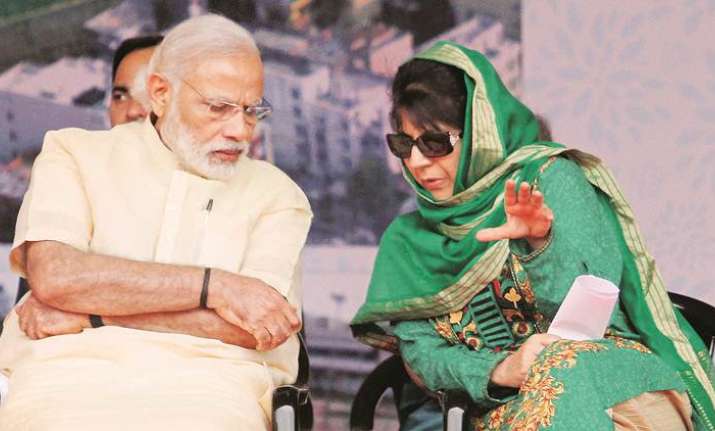 Prime Minister Narendra Modi on Saturday said the government is working towards holistic development in Jammu and Kashmir. In an interview to a news agency, the prime minister said that people's interest is above political interest for Bharatiya Janata Party (BJP).
While talking about the alliance with People's Democratic Party (PDP) in Jammu and Kashmir, Modi said that the coalition was formed to fulfill people's expectations.
While addressing the difficulties BJP faced during the coalition with PDP, he said, "We made efforts to strengthen local self-government at the village level but in that coalition government it was becoming increasingly tough to do so."
He further said that the central government is working towards holistic development of Jammu and Kashmir across the regions of Jammu, Ladakh and Kashmir Valley.
Last month, Mehbooba Mufti while addressing party workers and supporters at the 19th Foundation Day celebration of the PDP said that she "suffered" by joining hands with BJP under the current Narendra Modi-led central government. 
Also read | 'No Indian citizen will have to leave country': PM Modi slams Mamata Banerjee for using provocative language on NRC issue
(With inputs from ANI)
Watch details of full interview here: