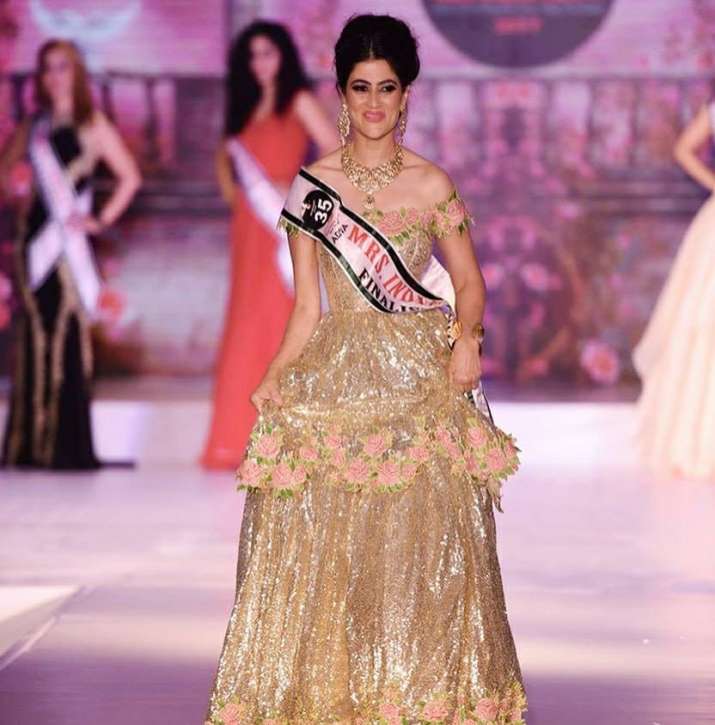 Shailja Dwivedi: Mrs India Earth finalist and Major Amit Dwivedi's wife who was killed by Major Handa
Shailja Dwivedi, wife of Indian Army Major Amit Dwivedi, was brutally murdered by another Major, Nikhil Handa, on June 23. Before the mystery could deepen, Delhi Police zeroed in on the accused within a short time span of just 24 hours and arrested Major Handa in the case. According to police, Shailja Dwivedi who was married for the last nine years to Amit Dwivedi, was also having an affair with Major Nikhil Handa since 2015.  Police also revealed that Handa was "obsessed" with Shailja and was pressurising her to marry him but she declined to do so. It was in that angst that Major Handa and Shailja entered into an argument, which turned aggressive and led to the killing of Major Dwivedi's wife.
Who was Shailja Dwivedi? Read details
1. Married to Indian Army Major Amit Dwivedi for the last nine years, Shailja was a "Double Masters with first division"
2. Not many know that Shailja Dwivedi was a finalist of the Mrs India Earth pageant in its 2017 edition.
3. Shailja was originally from Amritsar. She had been a lecturer at Guru Nanak Dev University for five years. 
4. Shailja Dwivedi has also worked with an NGO called "Catch and Care".
5. Shailja Dwivedi had done MTech in Urban Planning and MA in Geography after a Bachelors in Travel and Tourism Management.
6. Shailja Dwivedi tied the know with Indian Army Major Amit Dwivedi in December 2009, and the couple have a 6-year-old son.
7. Shailja Dwivedi called herself a "very confident, bubbly, chirpy and happy go lucky girl". She was a "dreamer" in her own words.
8. In an interview, Shailja had said that she married the love of her life. For her, a family was complete "when you have a loving spouse, a naughty child and a bond between them which has threads of love, respect and feelings for each other".
9. Shailja Dwivedi, who participated in the Mrs India Earth 2017 pageant, had said that she always wanted to represented India at any forum. 
10. Shailja met with an uncertain end on June 23 this year when Army Major Handa ran a car over her. Her body was found near Brar Square in the Delhi Cantonment area around 1.30 pm on Saturday.