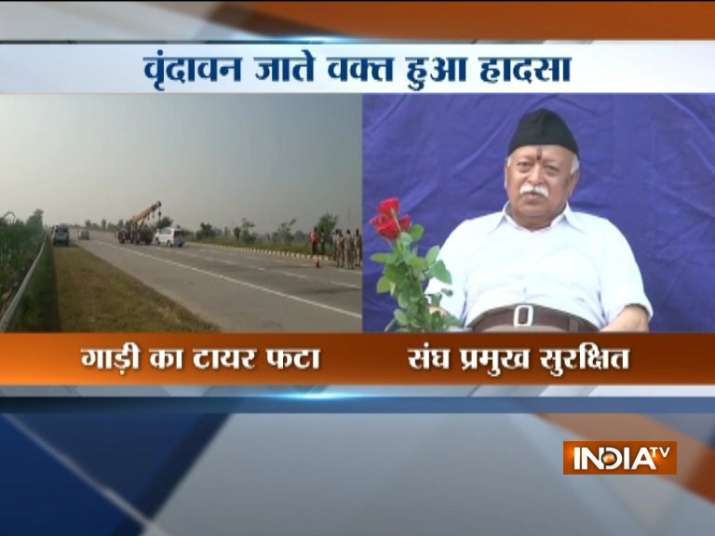 Rashtriya Swayamsevak Sangh chief Mohan Bhagwat had a narrow escape today on the Yamuna Expressway today after the vehicle he was travelling in suffered a wheel burst.
The RSS chief was on his way to Vrindavan in Uttar Pradesh to attend a programme when the accident occurred.
Bhagwat is safe and has left for Vrindavan in another vehicle.
There are no reports of injuries in the accident, though some initial reports suggest that some vehicles did collide with each other.
The Yamuna Expressway has been prone to accidents due to tyre bursts and has claimed several lives in the past years.
The Rs 13,000 crore, 165-km long Yamuna Expressway has seen 4,054 accidents since the Expressway opened in August 2012 and has led to 548 deaths in 5 years.
In 2016 alone, 128 deaths were reported due to accidents on the highway as the number of accidents spiked to 1,193.
The Central Roads Research Institute has identified overspeeding and tyre bursting as the main causes of accidents on the Yamuna Expressway. However, the builder Jaypee Infratech and the Expressway Authority have so far taken no concrete steps to check this.
More details are awaited.