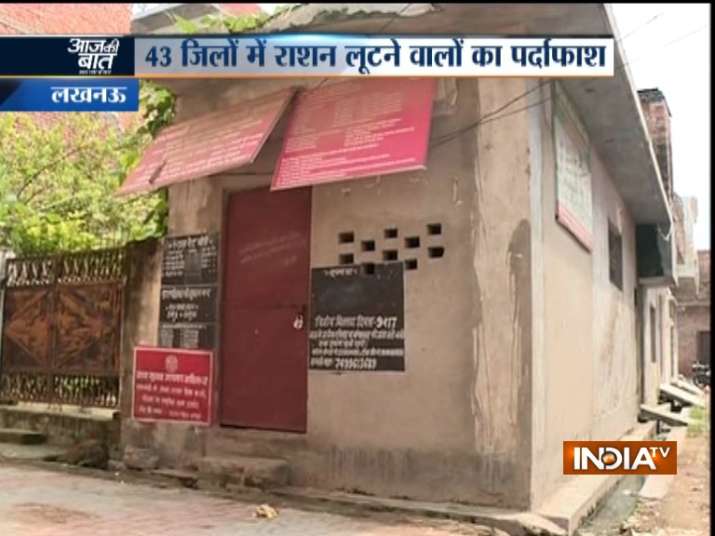 In a huge scam in Uttar Pradesh, it has emerged that the ration meant for more than 1.75 lakh poor people in the state was sold in the black market.
More than 450 FIRs have been filed across the state in connection with this scam.
The scam took place despite the fact that the entire data of Public Distribution System (PDS) has been computerised and both the ration card as well as the Aadhaar card of the beneficiary have been linked to it, reducing the possibility of any wrongdoing. 
Surprisingly, despite all these security measures, ration was obtained using a single ration card at several places in the state. 
859 Aadhaar cards were used more than 1.86 lakh times in a single month in the state.
India TV crew reached a ration shop where a single ration card was used 110 times. However, the shop owner had ran away by that time.
In Gautam Buddh Nagar alone, the administration has filed a complaint against 31 dealers at fair price shops for distributing ration by "rigging" the public distribution system
"Ration through the PDS is distributed by these dealers using the ePOS (point of sale) machine which is linked to the Aadhaar of the beneficiaries," District Information Officer Rakesh Chauhan said.
"Now what has emerged is that these dealers had attached around 200 Aadhaar numbers to the ePOS machine and distributed the ration to unauthorised accounts," he said.
Watch:  Major ration scam surfaces in UP