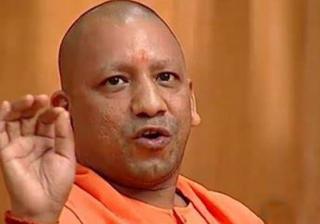 A day after the ruling BJP lost the bypolls to high-profile Gorakhpur and Phulpur Lok Sabha seats in Uttar Pradesh, its two candidates today withdrew from the race for the Rajya Sabha elections, leaving 11 aspriants in the fray for 10 seats.
 
"BJP candidates Vidyasagar Sonkar and Salil Vishnoi have withdrawn their candidature," returning officer Poonam Saxena said.
 
Today was the last date for withdrawal and voting will take place on March 23. 
A candidate needs 37 first preference votes for a straight win. 
Arithmetically, the BJP can easily win eight out of the 10 seats. The BJP and its allies have 324 seats in the 403-member Assembly after the death of its Noorpur MLA in a road accident recently. 
The party will be left with 28 surplus votes after ensuring the victory of eight candidates..
 
With 19 MLAs, the BSP is short of 18 first preference votes, and with Naresh Agarwal's son Nitin, who is still an SP MLA, likely to cross-vote for the BJP, the task will become difficult for Mayawati's candidate Bhimrao Ambedkar. 
After the new found bonhomie with the SP, Mayawati is banking on the 10 surplus votes of Akhilesh Yadav's party, besides seven votes of the Congress and one of RLD to reach the magic figure of 37 votes. However, Nitin Agarwal can play a spoilsport for the BSP if he votes for the BJP. 
Naresh Agarwal, a Samajwadi Party heavyweight, who recently quit the SP and joined the BJP, had said his son would vote for the saffron party in the Rajya Sabha polls. 
The country's most populous state sends 31 MPs to the 245-member Rajya Sabha, and the BJP, which won a massive victory in the 2017 Assembly elections, is yet to get a lion's share of these. 
With 83 members in the Upper House, the NDA is well short of a majority. The BJP has 58 Rajya Sabha MPs.
The BJP candidates now left in the fray are Union Finance Minister Arun Jaitley, Ashok Bajpai, Vijay Pal Singh Tomar, Sakal Deep Rajbhar, Kanta Kardam, Anil Jain, Harnath Singh Yadav, GVL Narasimha Rao and Anil Kumar Agarwal. 
The SP has fielded Jaya Bachchan and BSP Bhimrao Ambedkar.