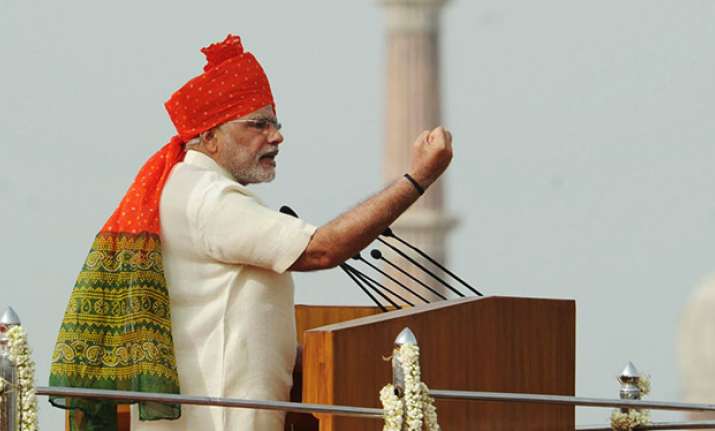 The ISIS-inspired terror module allegedly involved in the Ujjain train blast in Madhya Pradesh on March 7 had made a failed bid to carry out an explosion at Prime Minister Narendra Modi's rally in Lucknow on Dussehra last year. 
As per the probe by the National Investigation Agency (NIA), the ISIS-inspired terror module had planned to plant a bomb at Ramleela ground during the Dussehra celebrations. 
As per the interrogation reports of Mohammed Danish and Atif Muzzafar, the duo, along with other friends owing allegiance to the banned ISIS, had planned to plant a bomb at ground where the prime minister was scheduled to address a rally on October 17 last, a PTI report said today.
The duo is currently in the custody of the NIA and was allegedly involved in the Ujjain train blast.
The group, says Danish in his statement, was desperate to carry out blasts to "test the level of radicalisation" and in the process had made several unsuccessful attempts at planting bombs at various places, PTI reported. 
Danish further alleged in his statement that Atif Muzzafar, who was the self- designated 'Amir' (chief) of the module, assembled a bomb using steel pipes besides chandelier bulbs for which he also had extended help. 
Atif is among six arrested by the NIA after the March 7 blast at a railway track in Ujjain in Madhya Pradesh. 
The accused claimed that Atif had procured two packets of splinters (iron ball bearings) from a cycle shop and also carried out a reconnaissance of the venue with another accused identified as just Asif. 
Atif, in his statement, corroborated the version of Danish and said they went to buy cracker material from Moolganj in old Kanpur. 
Atif said in his statement that he gave the bomb to G M Khan, a retired IAF personnel, who took it to Lucknow on his bike which had an IAF sticker on it. 
On October 11, he along with other members of the group went to Lucknow where they purchased a new SIM card and called Khan so that the bomb could be placed in or around the venue. 
Before Dusherra night, according to Danish, Atif readied the bomb and switched on the timer and kept it in garbage bin near the venue of the rally. 
The ISIS-inspired module was eagerly waiting for news of a blast which never came, according to the reports. 
After two days, Atif went to the spot to check the fate of bomb but could find only a few wires which he had used in the crude bomb, Danish said in his statement. 
Giving other details, Danish told the interrogators that Atif had learnt assembling of bombs from 'Inspire', an Internet magazine which is reportedly uploaded by a group affiliated to banned al-Qaeda.
(With inputs from PTI)