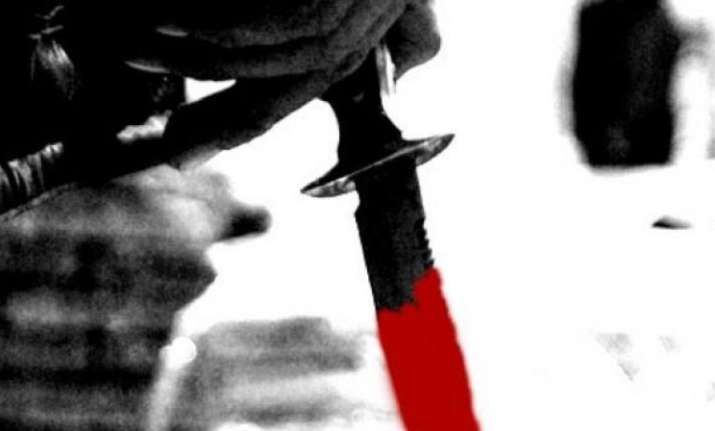 Bhind:A 25-year-old tuition teacher was arrested on Sunday for allegedly killing a woman, her daughter and three of her kin in Madhya Pradesh's Bhind district, police said.
Reena Shukla (35), her daughter Chhavi (15) and three of her relatives were found murdered at Virendra Nagar area on Saturday, they said.
The killing was the fallout of an alleged affair between the accused Ritesh Dixit and Reena, additional superintendent of police (ASP) Amrit Meena told PTI.
Ritesh has confessed that he had an "illicit" relation with Reena, whose husband Shashikant, died 18 months ago, the officer said.
The accused came in contact with Reena while teaching some students who were her tenants, the ASP said.
Ritesh used to visit Reena at midnight when Chhavi and Reena's two nieces Ambika (16), Mahima (17) and her brother Golu (15) were asleep, the ASP said.
The three children (besides Chhavi) were staying with Reena to pursue their studies, he added.
According to Meena, Reena with Ritesh's help used to give drug-laden drink to the four children after dinner so that they fall asleep.
On May 13 midnight, Golu woke up and saw Reena and Ritesh together, following which the duo got hold of the boy and stuffed a cloth in his mouth and bundled him in a room, he said.
During this, Reena's daughter and two nieces got up. Meanwhile, Golu died, and then Ritesh strangulated Chhavi to death, the ASP said.
Thereafter, he stabbed Ambika, Mahima and Reena to death, she added.
According to the officer, police were able to reach the accused with the help of the mobile phone call details of Reena.
The mobile phone details revealed Ritesh and Reena used to talk for hours with each other during night, the ASP added.
"We produced Ritesh before a local court which remanded him to 3 days police custody," the officer said, adding the knife used in the killing is yet to be recovered.