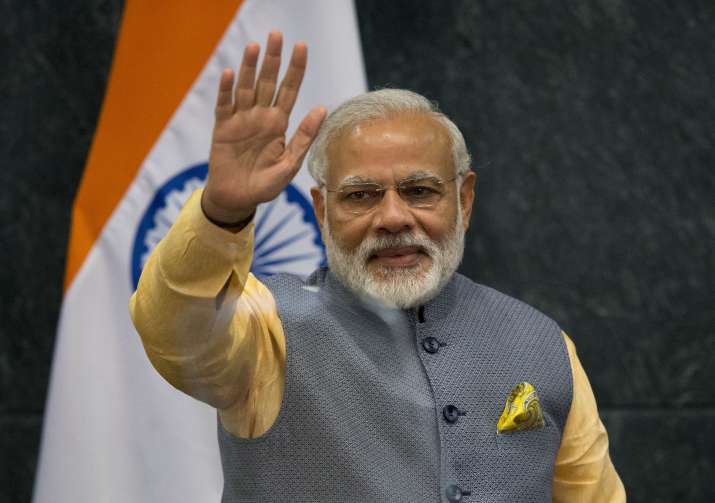 In the 39th and this year's last edition of his Mann Ki Baat, Prime Minister Narendra Modi on Sunday welcomed the youth of the country who will turn 18 years of age in 2018 and become a voter. 
Calling them the "New India Youth", PM Modi said they will form the basis of new India, which will be free of evils like corruption, casteism, corruption and terrorism. 
 "The New India Youth will transform our nation. People born in 21st century will gradually begin to become eligible voters from 1st of January, 2018. Indian Democracy welcomes these new voters," he said. 
"New India will be free from poison of casteism, communalism, terrorism and corruption; free from dirt & poverty," he added.
PM Modi also said that it was time to transform the nation from 'Positive India' to 'Progressive India'.
 
"Nothing is impossible for those filled with enthusiasm and positivity. Now, we must move from 'Positive India' to 'Progressive India'," he said in his monthly radio address.
The PM also floated the idea of mock Parliaments, for and by youngsters between the ages of 18 and 25.
"We can have mock Parliaments in our districts, where we discuss how to make development a mass movement and transform India. The New India Youth must take a lead in this," he said.
PM Modi also said that August 15, a mock parliament can be organised in Delhi where youth elected from every district of India can participate. 
Stressing on gender equality, PM Modi said that his government has done away with the requirement of a male guardian accompanying a Muslim woman to Hajj. 
In the 39th edition of his radio programme, PM Modi also shared that leaders of all 10 ASEAN nations will attend the Republic Day celebrations in 2018 as chief guests.
The PM said that 'Swachh Survekshan 2018' will be carried out from January 4 to March 10 next year to evaluate the cleanliness of India's urban areas.