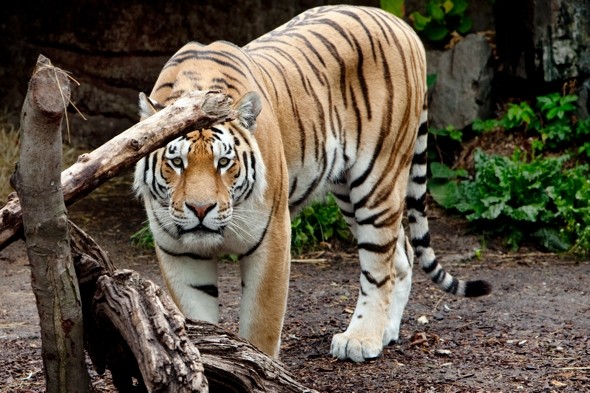 Panic spread among a large crowd present at a zoo in Madhya Pradesh when a tiger broke out of its cage today evening and was still at large, officials said.
However, all the visitors to the Kamala Nehru Zoological Gardens and personnel at the veterinary hospital inside the premises, were evacuated safely.
According to Forest Department sources, the incident happened at around 5 p.m., with the big cat's sudden emergence creating panic all around. Efforts were on to recapture the animal but the growing darkness made the task difficult.
Visitors leaving the premises said they were scared enormously when the animal broke free but it had not tried to attack anyone.