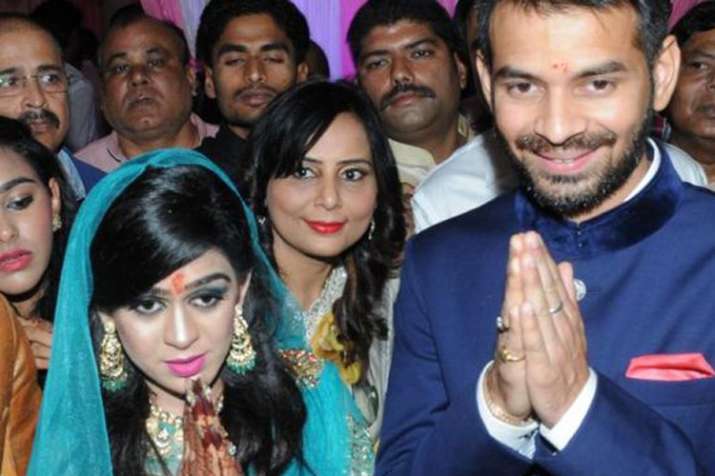 Tej Pratap Yadav, former Bihar minister and elder son of Rabri Devi, Lalu Yadav has dropped a hint that he is in no mood to mend ways with wife Aishwarya Rai. Tej Pratap  had filed a divorce petition earlier this month. 
Tej Pratap, who has refused to return to Patna despite all efforts by his family to pacify him, took to Twitter expressing his sentiments. 
Also Read: Tej Pratap goes 'missing' after meeting Lalu Prasad in Ranchi to discuss his divorce decision
Tej Pratap quoted a stanza from a verse composed by 16th century poet Abdul Rahim Khan-e-Khana. "Tute se phir na jute, jute ganth pari jaay," he wrote.
The couplet, of which the above stanza is the second part, implies - may the thread of love never be broken. If it gets snapped it cannot be mended and any attempt to do so results in knots.
...टूटे से फिर ना जुटे, जुटे गाॅठ परि जाये ।।

— Tej Pratap Yadav (@TejYadav14) November 22, 2018
Tej Pratap, who served as health minister in the Mahagathbandhan government under CM Nitish Kumar, had told the media after filing the divorce  petition that his differences with his wife were 'irreconcilable'.
On the other hand Aishwarya Rai, who is a management graduate, has maintained a dignified silence over the entire episode. 
Rai is the daughter of RJD MLA Chandrika Rai and grandchild of former Chief Minister Daroga Prasad Rai. 
(With inputs from PTI)